12 Encanto Party Favors – Creative Ideas
Gather the family it's time for a birthday! If you are looking for Encanto party favors and need some variety and ideas that kids will love check out the below inspired by Disney Encanto party favors.
See Also
---
---
1. Encanto Party Favor Bags
Encanto party favor bags are great for treats, bubbles, and more.
The perfect partner for your next party! You'll be able to give out these great little packages after you fill them up will some of the goodies below.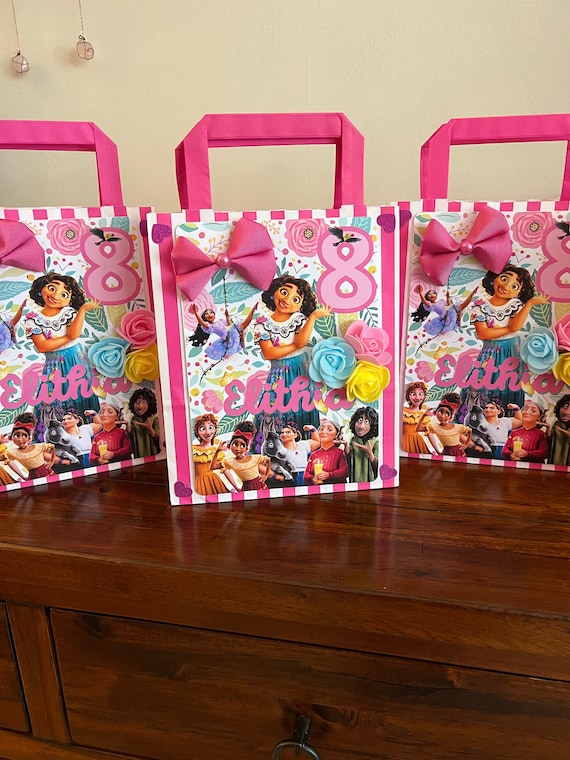 2. Encanto Party Favor Cups
These Encanto party favor cups have lids and straws and are perfect for less mess.
The party will be a hit with these handy cups! The lids and straws make it easy to control how much drink comes out.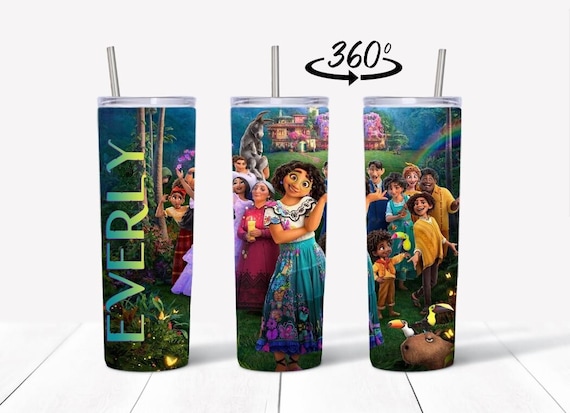 3. Encanto Birthday Party Favors and Supplies Bundle for Kids
Encanto-themed party favors and supplies bundle for kids. Comes with a variety of labels to suite your needs.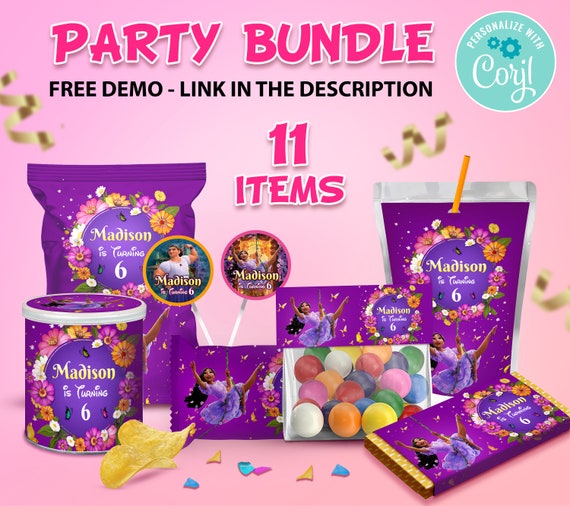 4. Encanto Candy Labels (Chip Labels) – Party Bundle
Inspired by Disney these Encanto candy labels come with labels for chips, drink pouches, and water bottles too!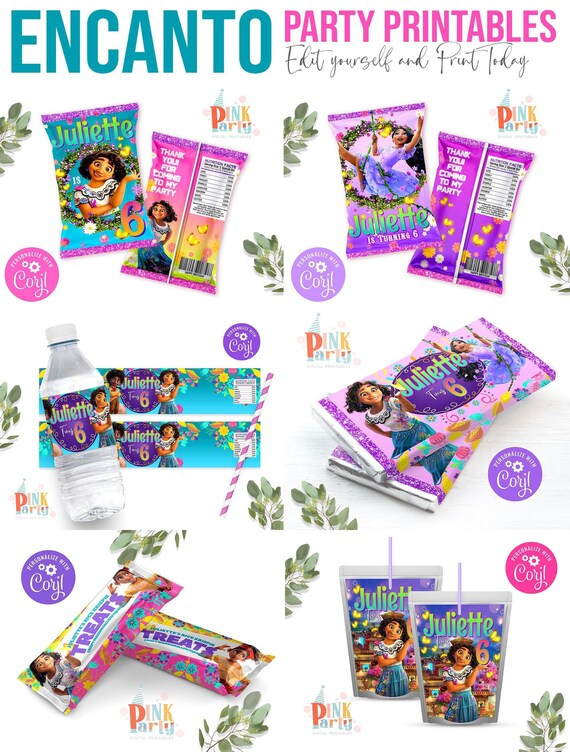 5. Encanto Candle
What a great way for your party guests to remember an amazing party with these Encanto Candle Party Favors.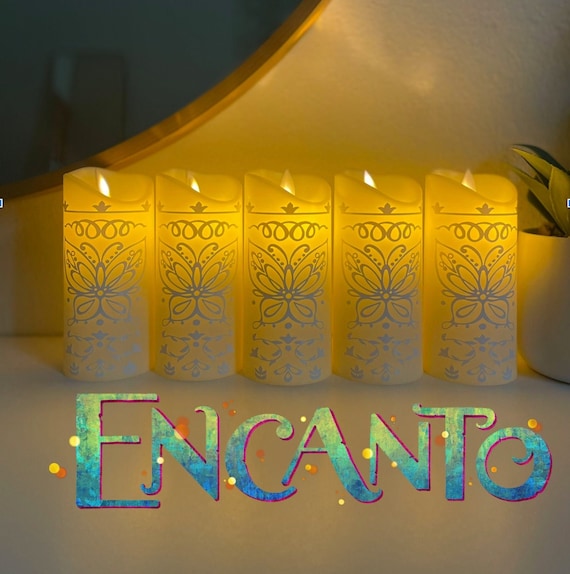 6. Encanto Blowouts
These blowouts are great Encanto party favors to celebrate after the birthday song and to pack to take home.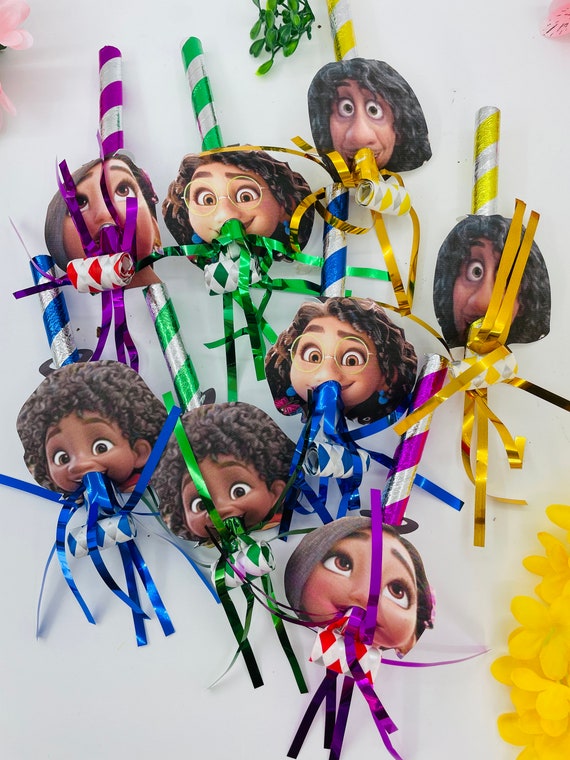 7. Encanto Lollipops
Who doesn't want a lollipop at a kid's birthday party? These Encanto lollipops are perfect for the occasion.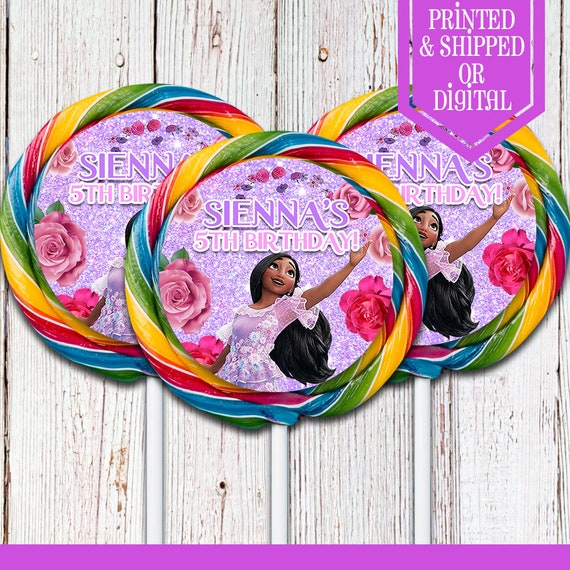 8. Encanto Coloring Packs
The Encanto Coloring Book is one of the best party favors you can give to your guests. This coloring book 8 coloring sheets that each have their own unique design and encourages creativity.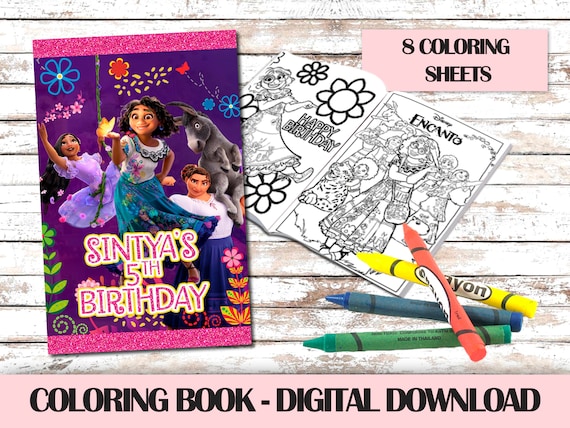 9. Encanto Party Favor Box
Encanto Favor Boxes are adorable and can be filled with just about anything. They are small, so you will want these for little hands!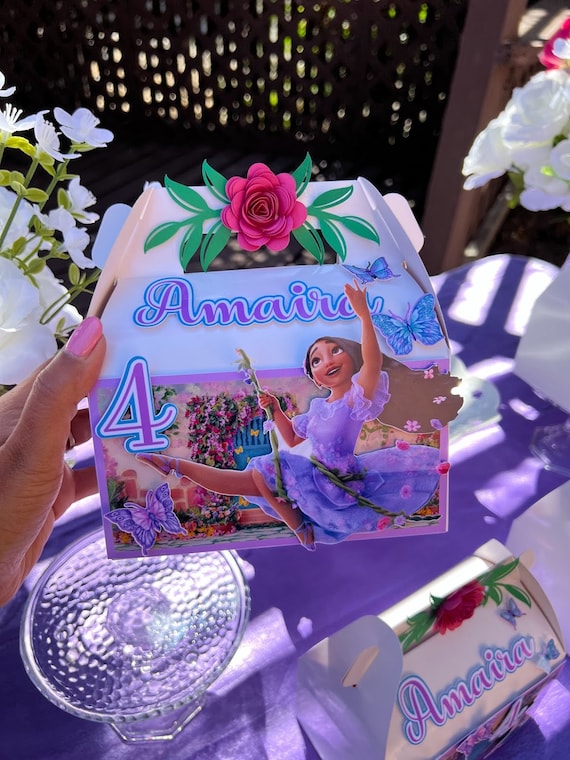 10. Encanto-inspired Party Favor to Play Dough Jars
The miracle is you these Encanto Inspired Mini Play Dough Jars are so fun and the kiddos will love them for years to come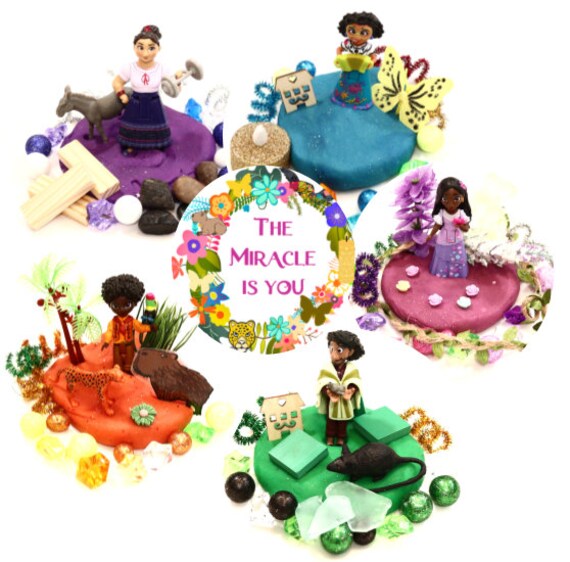 11. Bruno from Encanto Party Favor Bundle
We don't talk about him, but we sure love him. Grab this Bruno from Encanto Party favor bundle. Many labels including rice crispies!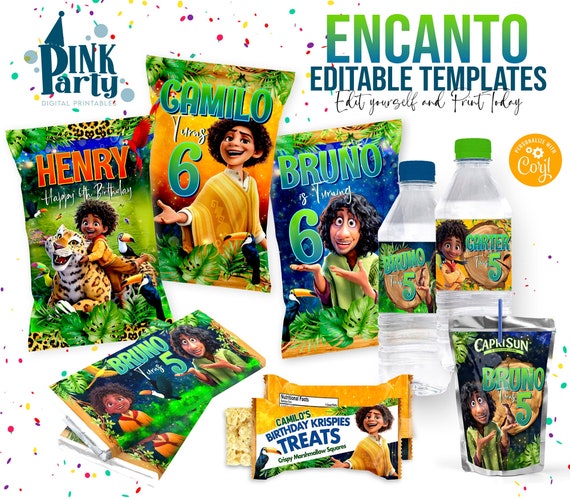 12. Encanto Party Bubbles
Encanto Bubble labels make a great party favor