Sending out the Bat signal to get Batman party ideas and need help now! Don't worry we've got you covered.
Before you check out the Batman themed birthday party ideas we have a joke for you. What's Batman's favorite fruit? A Bana-na-na-na-naaa.
---
Batman themed birthday party ideas
1. Batman balloon bouquet
This cute batman balloon bouquet is just right for the party. It has a mask and bright action superhero colors.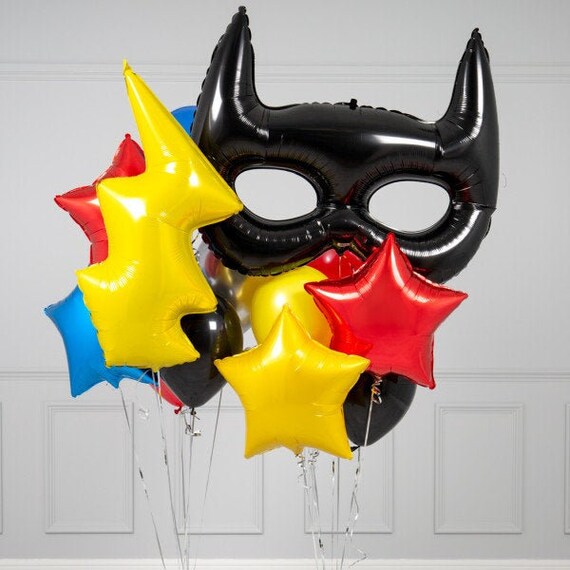 2. Batman party box
It's all about the details with this Batman party box. Includes all you need for your décor all in this ready to go set.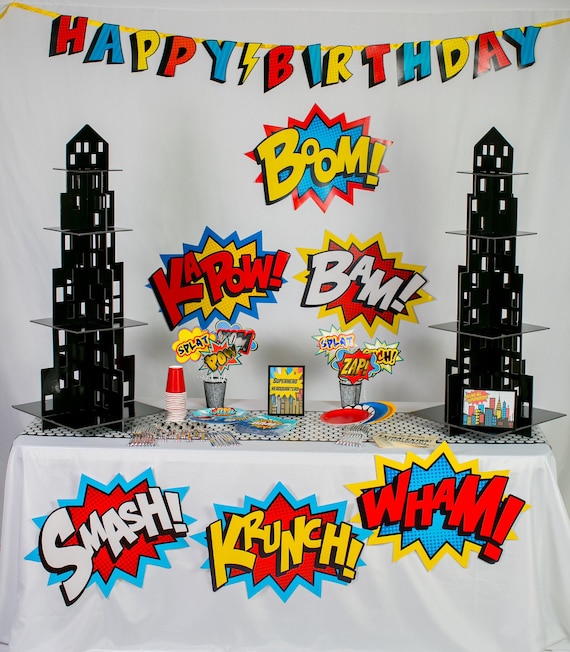 3. Black and white Batman superhero theme party pack
Looking to have a neutral themed party? Try these black and white Batman party labels, banners and more.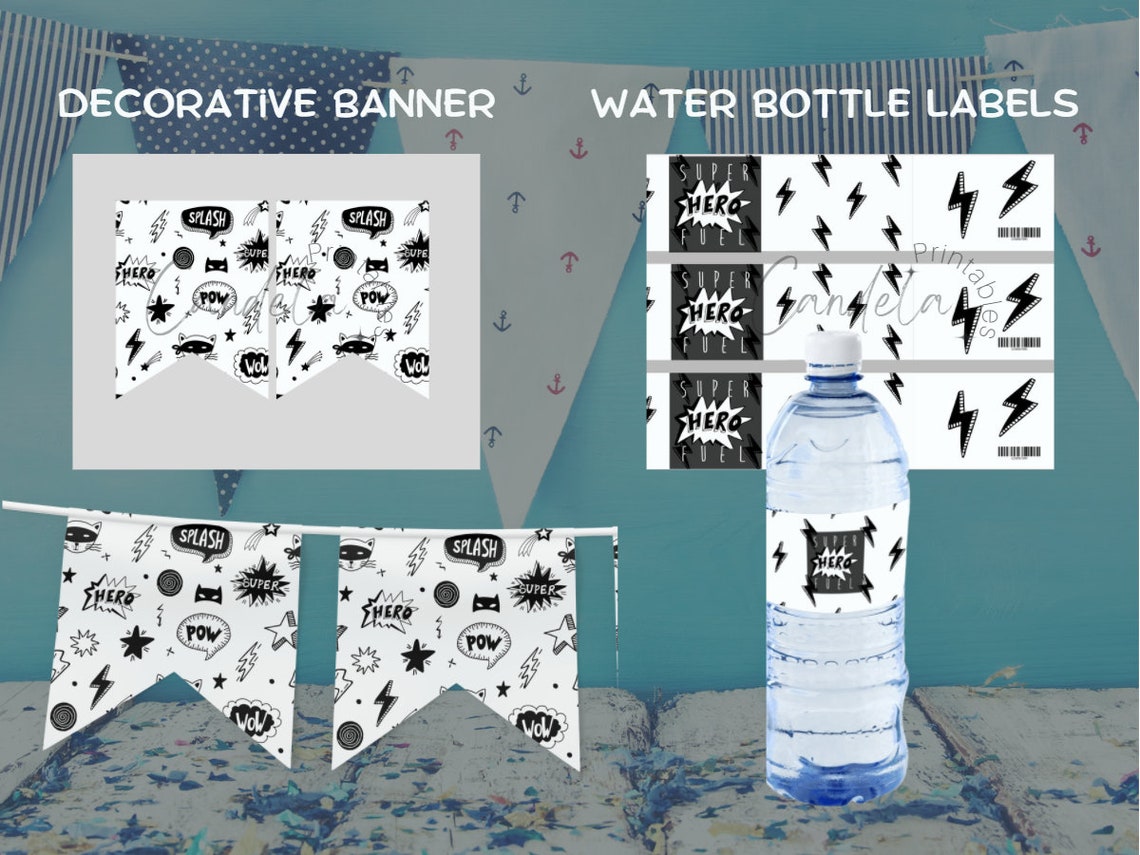 4. Batman welcome sign
Welcome your superhero guests into the bat cave with this super adorable Zap! Wham! Boom! Welcome sign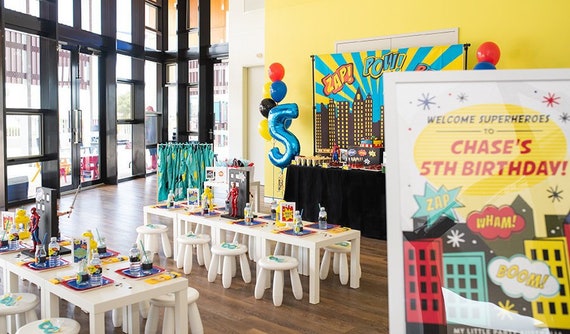 5. Superhero Photo booth
Memories to last a lifetime. That's what you'll get with this colorful photo booth backdrop.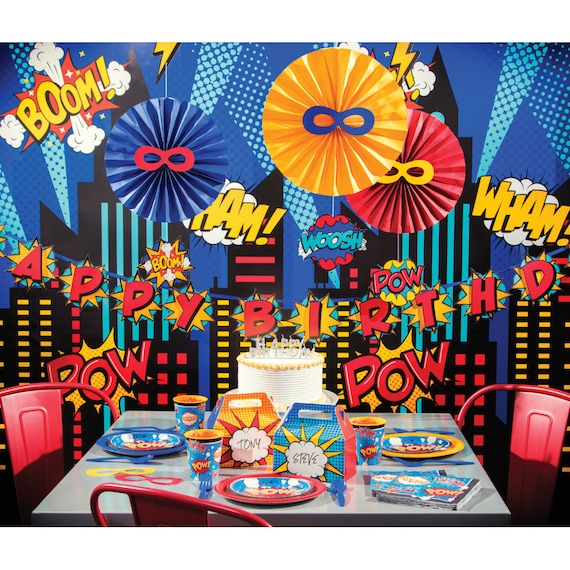 6. Personalized custom photo backdrop
Want to send the kids home with a keepsake photo. This personalized photo backdrop is a great way to build those memories and lasting friendships.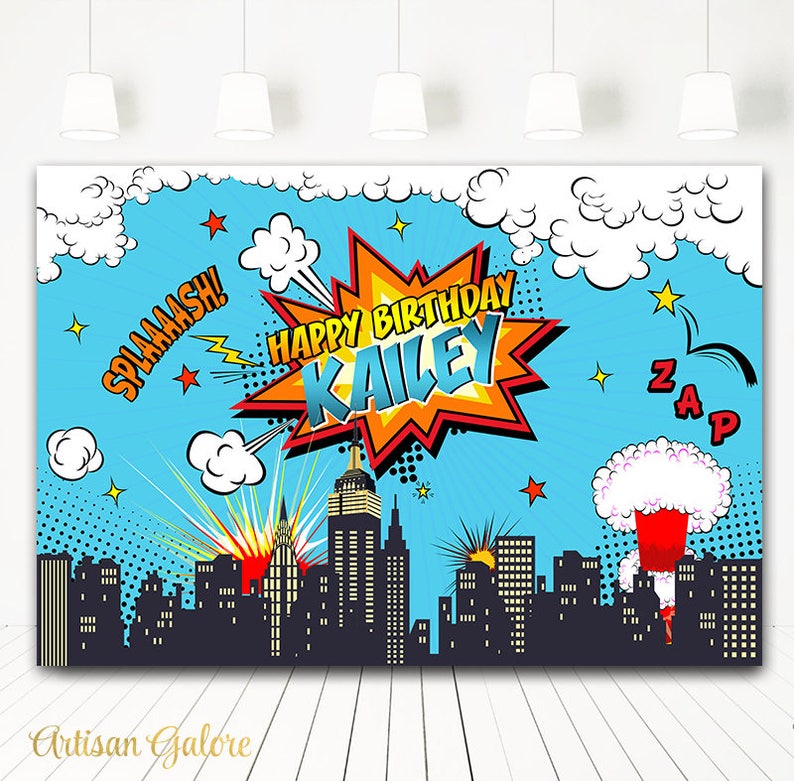 7. Batman balloon sign template
This is a template for you to gather all your materials and supplies so that you can build this Batman sculpture.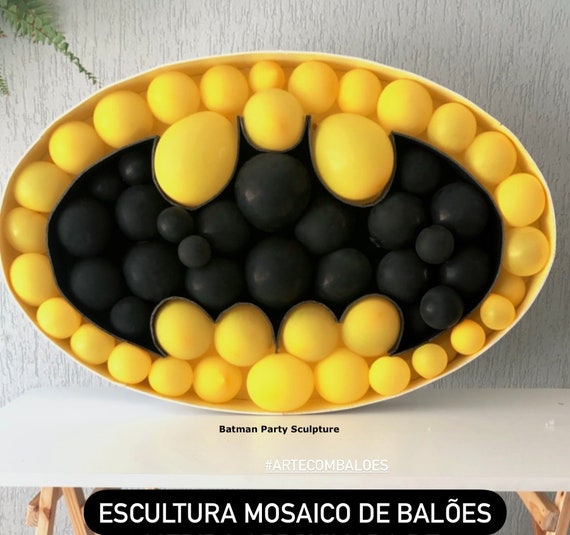 8. Batman sprinkles
These Batman sprinkles are the perfect powerups your little superhero and friends need to catch the Joker! These are edible and great for cakes or cupcakes.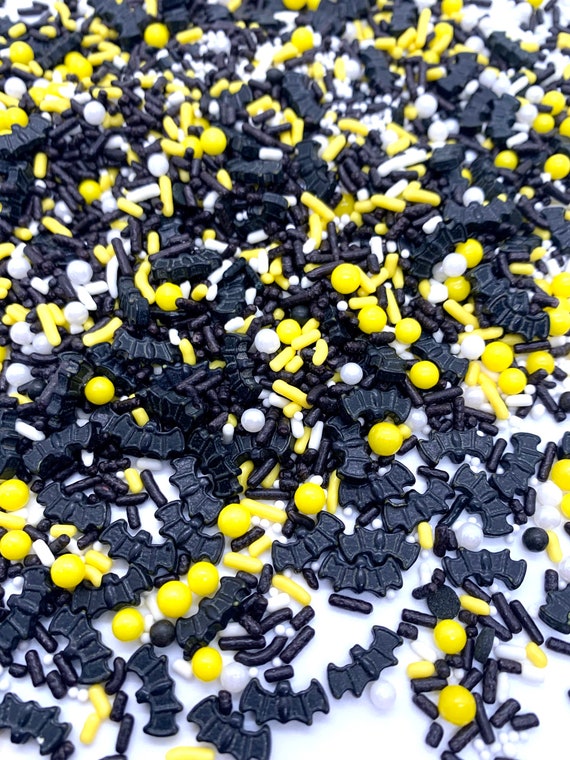 9. Batman silicone cake pan and batman ice cube maker tray
Looking to make a homemade cake. This silicone Batman cake pan makes it easy. Make the cake black and the frosting yellow. Then add a few sprinkles around the sides! Then make black colored bat ice and put it in the blue Kool aide. You will be the hero of the day!
10. Batman cake topper
This complete set includes a Batman cake topper, bats and sign.
11. Batman dark knight birthday party kit
Batman theme banner, table cover, masks, plates, cups and more.
Batman cake ideas
When planning a birthday party, I love to get inspiration based on the cakes that I find. Here is a list of the best Batman cakes.
12. The Batman cake
Black and yellow and always dark. This Batman cake is perfect.
13. Batman Lego cake
14. Batman with night sky
15. Batman superhero theme cake
16. Batman Boom! Pow! Zap! cake
17. Classic Batman cake
18. Homemade Batman surprise cake
19. Batman city scape cake
20. Batman the caped crusader cake
Batman capes
Looking for a personalized options for capes, take a look at these two options. They can be customized with color and or names.
21. Reversible bat cape
Cute reversible capes can have Batman and his super friends names on them.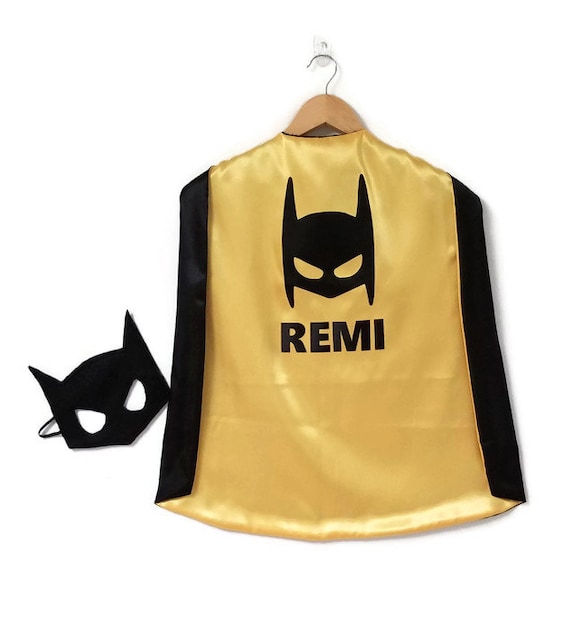 22. Personalized bat cape
Sending the kiddos home with a cape with their names on it is a special gift that any kiddo would love. Grab these personalized bat capes.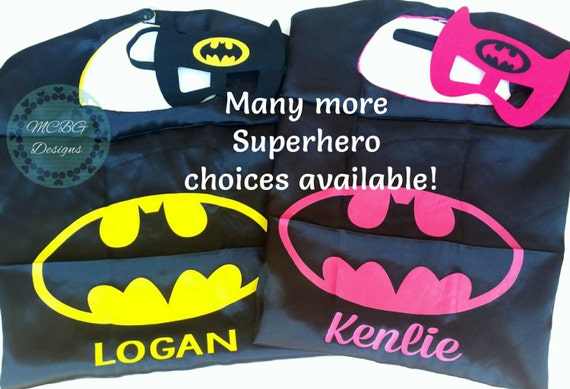 Batman cupcake ideas
Homemade Batman cupcakes or ordering them you can check out these designs for inspiration.
23. Batman inspired cupcakes
24. Homemade Batman cupcakes
25. Classic Batman cupcakes
26. Boom! Batman cupcakes