Batman Invites – 9+ Batman Themed Birthday Party Invitations To Wow Your Guests!
Looking for Batman invites to go with your batman-themed birthday party, and tired of the same old boring, everyone has these invites type of vibe? Will check out these absolutely adorable creative invites we've curated just for you!
Batman invitations
You will find a variety of styles to fit any kids birthday party.
---
Batman invitations from Etsy
These editable Batman (batboy) birthday invitations are just too cute. They are easy to just add your kiddos image in, print and mail.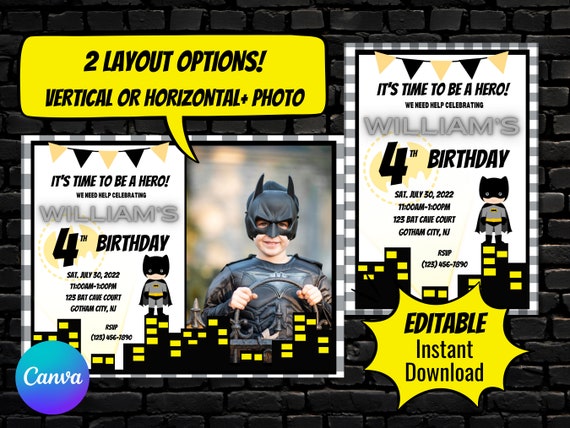 Batman invitations online
These digital batman invitations can be sent via text message to your party goers.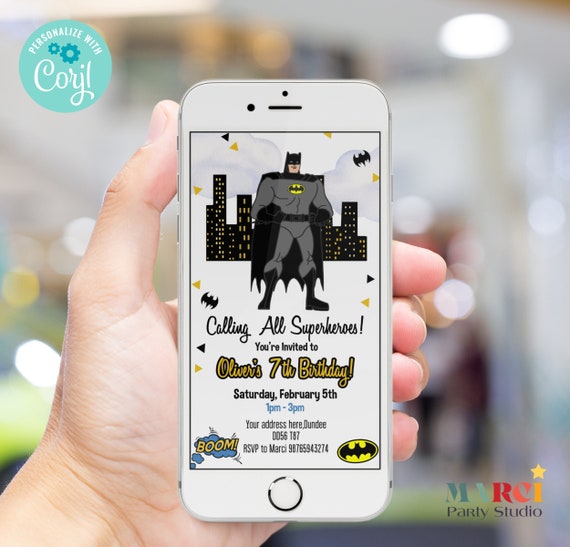 Mobile text delivery and printable Batman invitation
Get the best of both worlds with these easy to edit Batman birthday party invitations. Just a few clicks to edit and personalize your birthday invites and you are ready to go.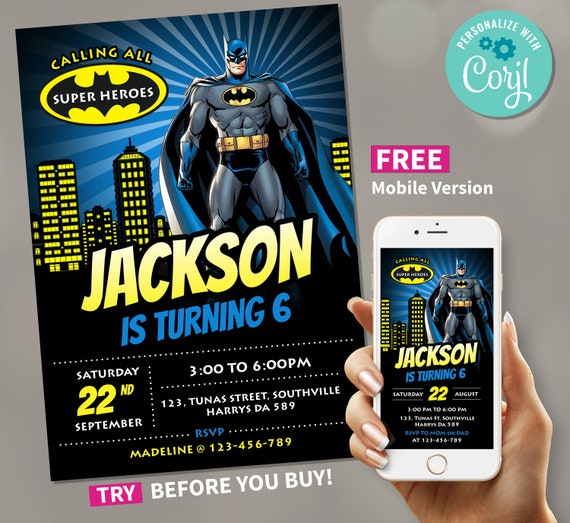 Superhero crime fighting Batman
If you are looking to print your own invitations, then try these custom Batman invitations.
These invites are also easy to customize and budget friendly.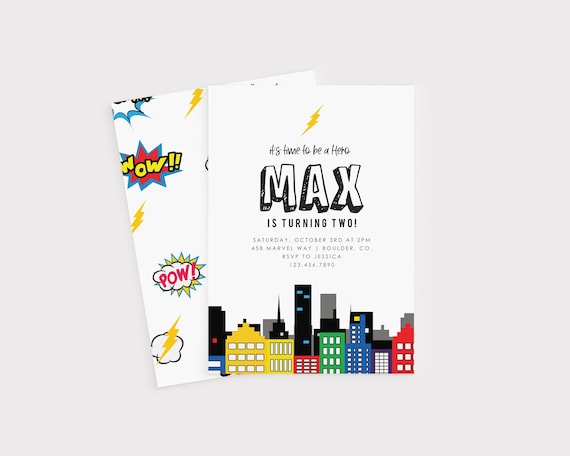 Batman photo invitations
Looking for more printable invitations that you can add your child's photo to? These bang, boom, pow batman photo invitations are editable invites that fit the bill.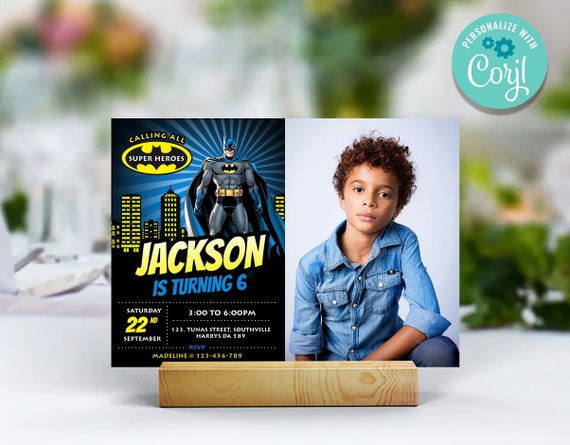 Superhero invites with envelopes (Amazon)
Running out of time and need your invites in a jiffy? Grab these cute and ready to go invites from Amazon.
If you do not have an Amazon account, no worries you can get one here!
Dark knight invites
The dark knight superhero printable Batman invitations make it simple to get invites out. No muss no fuss.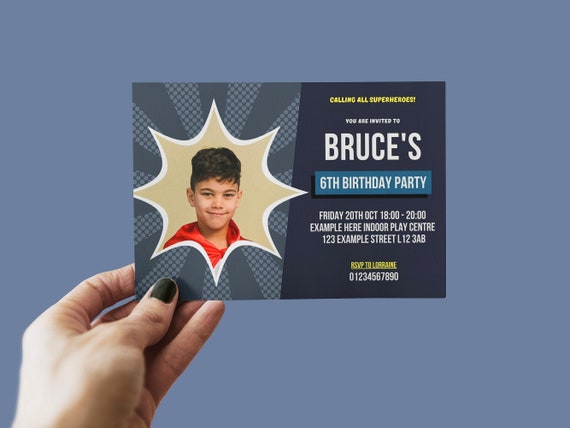 Little superhero Batman
Sound the bat signal… it's time to party. These superhero Batman invites are inspired by the classic show.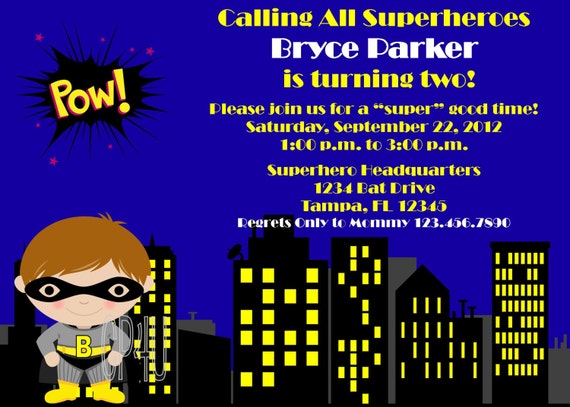 Batman and joker invites + thank you cards
Want to get the thank you cards to send to your guests after the crimes have all been solved? Grab this set of Batman and joker invites and thank you cards.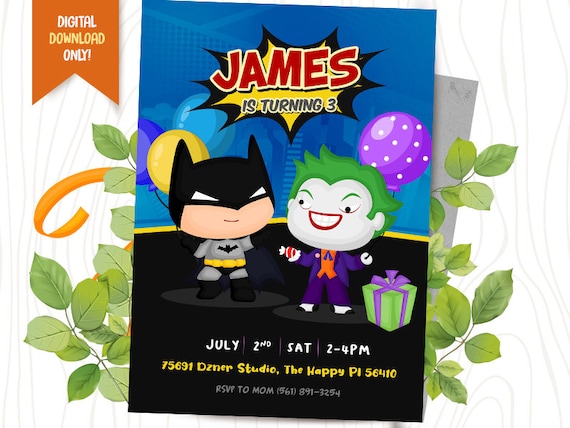 Batman and Robin birthday invitations
Looking to do a Batman themed birthday party and add Robin back into the crime fighting duo? Check out this group of adorable invites.
Dynamic due super heroes to the rescue
Looks like the Joker has a little candy treat for Batman. What dastardly trick can the Joker be planning?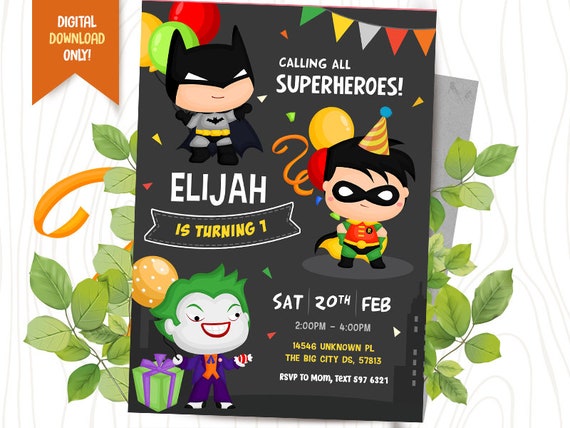 Batman, the Boy Wonder, and the Riddler
They dynamic duo team up against the Riddler to make sure your childs party is a success! Choose from multiple ages and designs!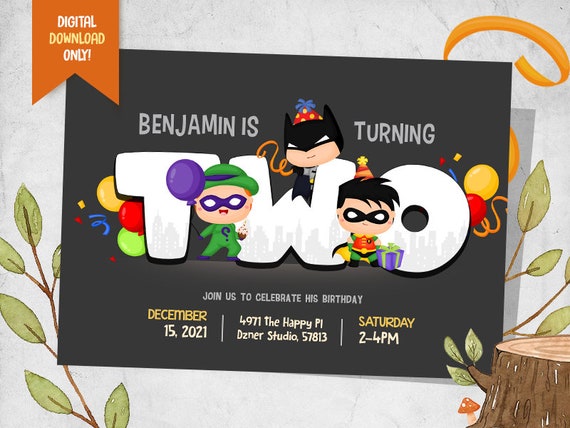 Bright and cheerful Super hero invitations
Everyone needs a hero. And these super hero invites all the party guest feel involved in all the cape cruseders capers.