15 Bachelorette Balloon Ideas
If you're looking for a fun way to surprise the bachelorette, consider using balloons! You can fill a room with balloons in various colors and shapes or go with a more specific theme. These bachelorette balloon ideas will get you what you need to throw the best party for your bestie!
See Also
---
---
Confetti balloons
1. Pink and rose gold team bride confetti balloons
These team bride confetti balloons are the perfect way to surprise the bride on her special day! Add some pink and rose gold confetti for a touch of glamour. These balloons will make any celebration feel extra special.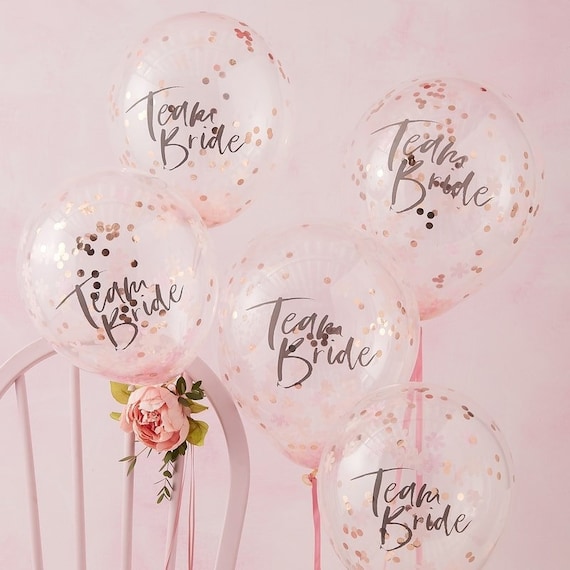 2. Team bride confetti Bachelorette balloon ideas
Planning a team bride shower? These confetti balloons are perfect! Mix and match rose gold and pink for the ultimate in girly glam. Fill these with helium or use as weights to hold down your tissue paper pom poms. Either way, they're sure to add some fun flair to your party decorations.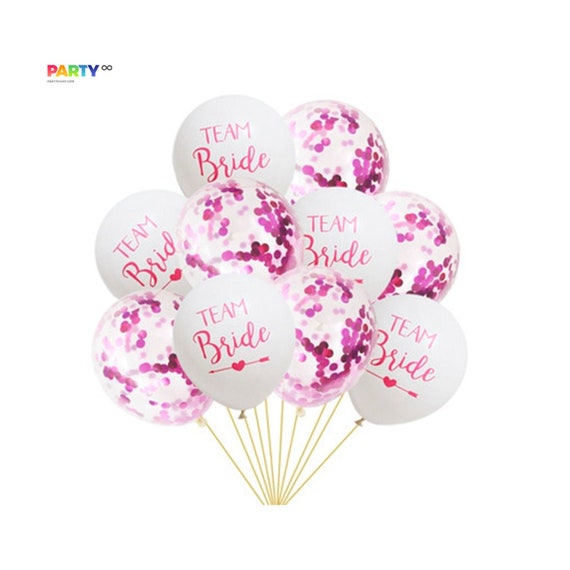 3. I do crew gold confetti hen do party balloons
Throw an unforgettable hen do party with these amazing I do crew gold confetti balloons. These balloons will add the perfect touch of fun and elegance to your celebration.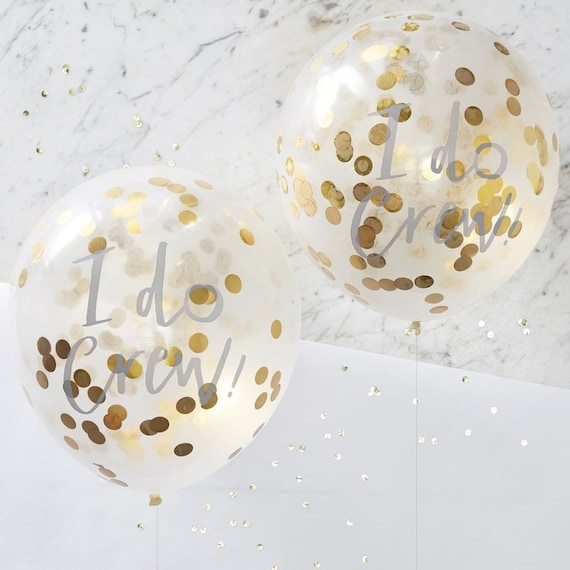 Champagne bottle
4. Bachelorette party champagne bottle balloon
This giant champagne bottle balloon is a great way to add some fun and excitement to your bachelorette party.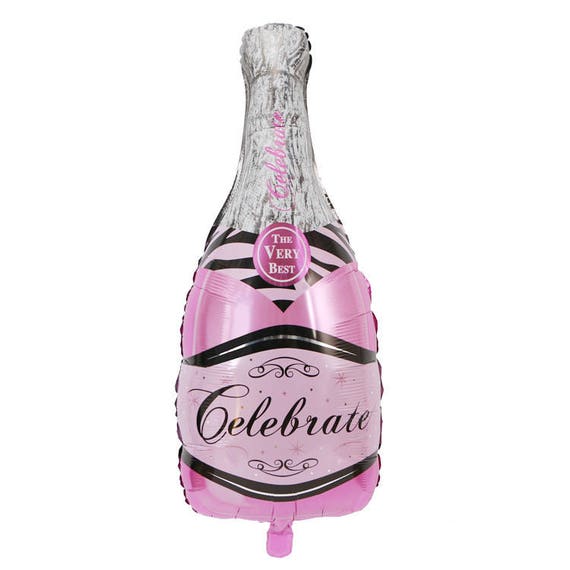 5. Rose Gold Champagne Bottle Balloon
Customizable champagne bottle balloons that you can DIY personalize or custom order.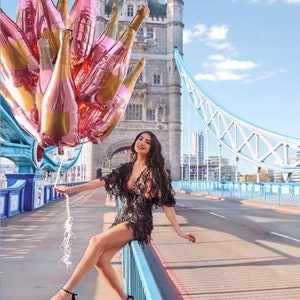 6. Cascading champagne bottle balloon kit
This cascading champagne bottle balloon kit is the perfect way to celebrate any special occasion! The fun and the festive kit includes everything you need to create a stunning champagne bottle centerpiece that will wow your guests.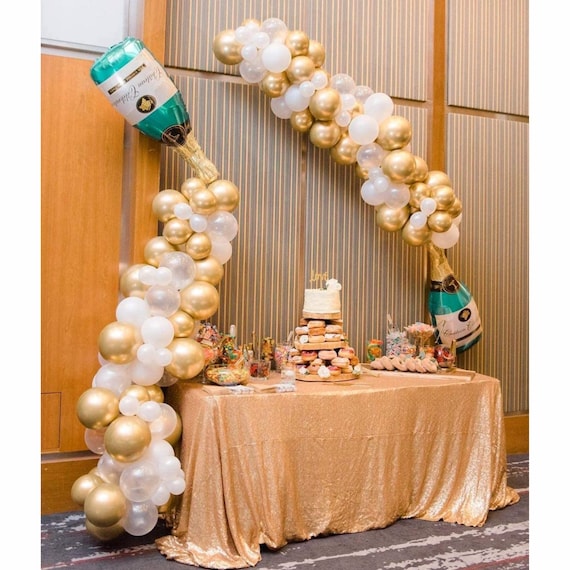 Balloon garland
7. Maroon and pink Balloon Garland Kit with Gold Confetti
Create a festive balloon garland with this kit which includes everything you need.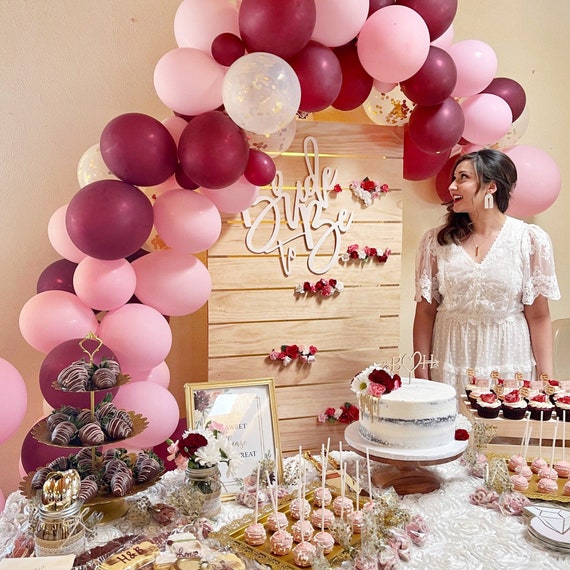 8. Rose gold balloon arch kit
This Rose Gold Balloon Arch kit is perfect for your bachelorette party. It's easy to set up and makes a beautiful decoration that will add glamour to your event.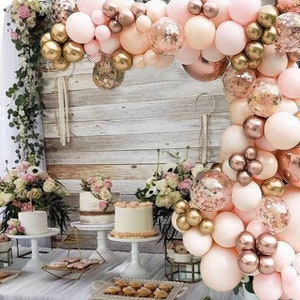 9. Tropical Flamingo Balloon Garland
Add some fun and tropical flair to your tropical bachelorette party.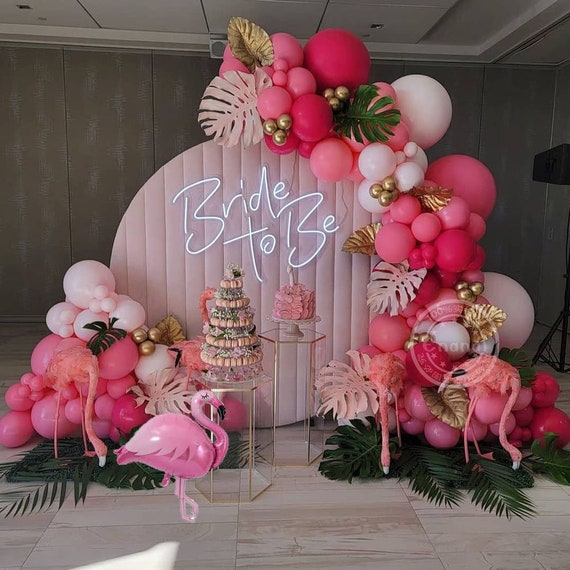 10. Boho champagne balloon arch garland
This boho champagne balloon arch garland is stunning!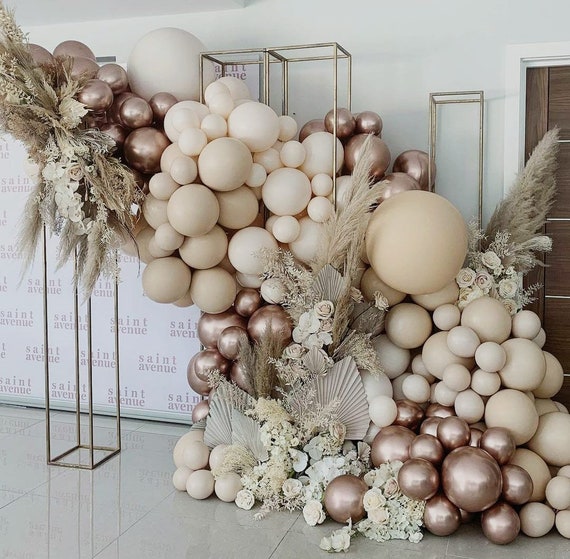 Engagement ring balloon
11. I do diamond ring balloon
This I do diamond ring balloon comes in gold or platinum to fit your occasion!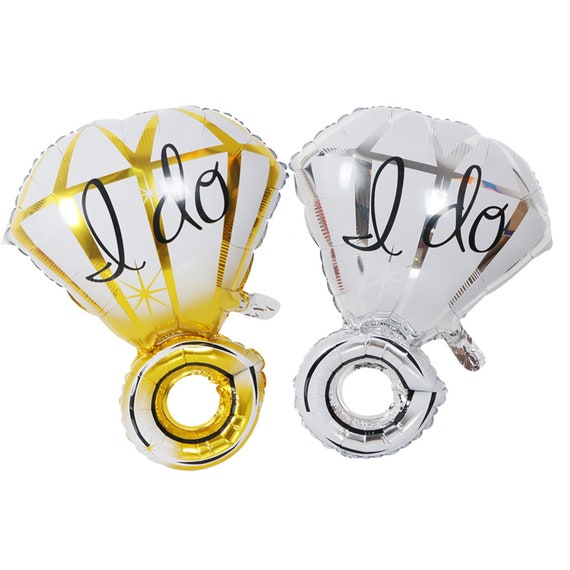 Rose gold balloons
12. Bachelorette party balloon decorations
Get inspired with these fun and festive bachelorette balloon decorations that are perfect for a bachelorette party. Simple to elegant.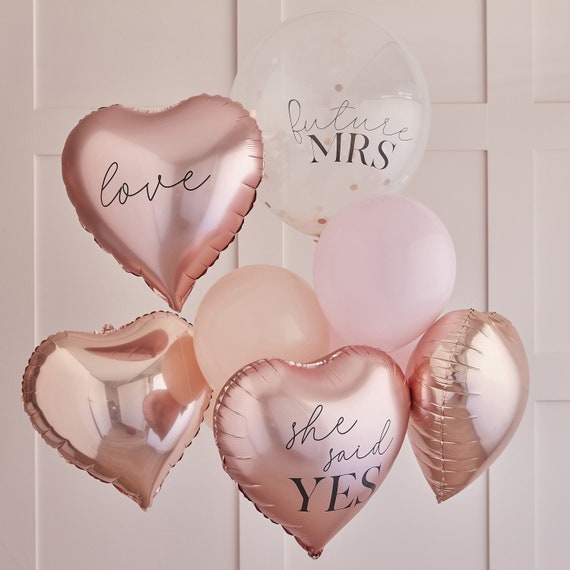 13. Satin rose gold foil balloons
Planning a bachelorette party for your best friend? These satin rose gold balloons will add the perfect touch of glamour to any celebration.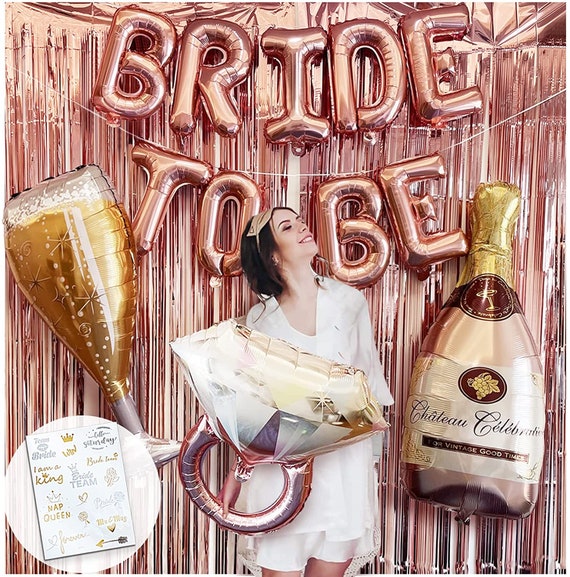 Customized bride's name balloons
14. Bach bash balloon banner
Customize the bachelorette bash and add some fun decor. This balloon banner is the perfect solution to make the bride-to-be feel special.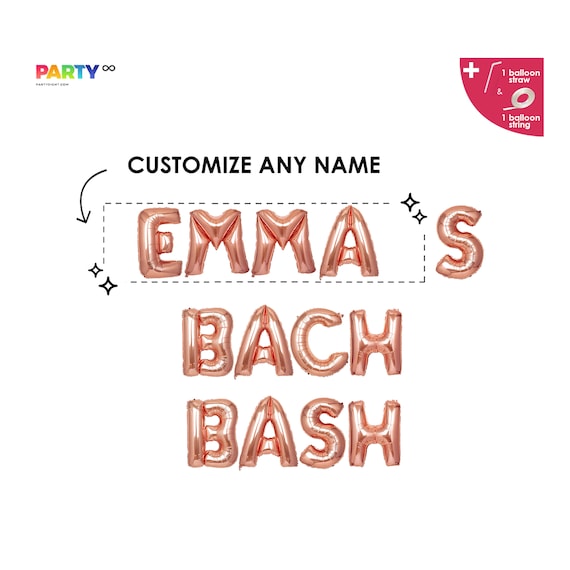 Balloon and backdrop
15. Dazed & engaged backdrop
This dazed and engaged balloon kit makes the perfect backdrop. It's perfect for your upcoming bash. With its cool, modern vibe, it'll set the tone for a night you'll never forget. So grab some friends and get ready to celebrate in style!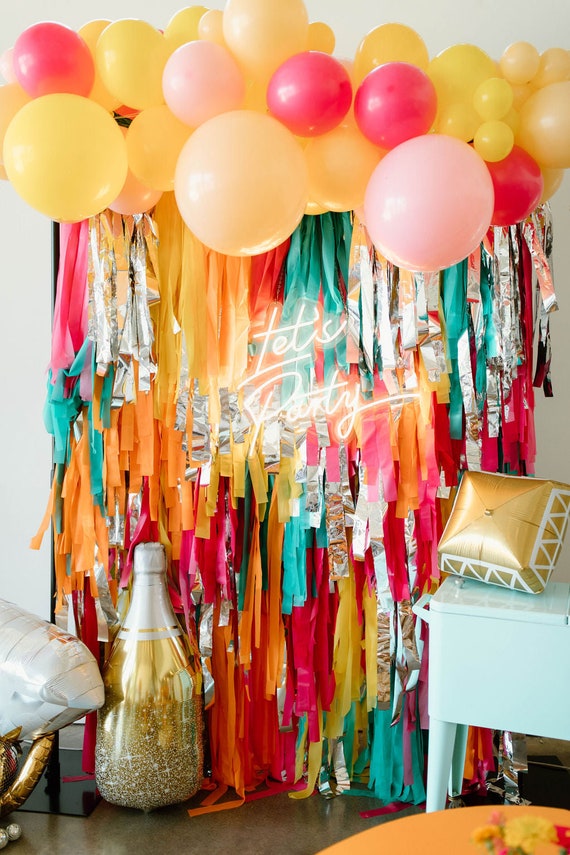 No matter what theme you choose, make sure to have some fun!