15 Bachelorette party gift bag ideas – Elegant, Useful and Thoughtful Ways To Say Thank You
A bachelorette party is a special occasion that calls for a special gift. If you're looking for a unique and memorable gift as the bride-to-be to share with the ladies attending your party, check out our bachelorette party gift bag ideas below.
Everything from practical gifts, gag gifts, and ones to bring tears to your eyes! So how much your bridal party are appreciated.
See Also
---
---
A wine stopper or bottle opener are always useful gifts
Consider a wine stopper or bottle opener. Wine stoppers and bottle openers are practical gifts. They're relatively inexpensive, so you can splurge on other things for the party without breaking the bank.
Custom engraved wine bottle stopper
Whether you choose a simple stainless-steel stopper or an elaborate bottle opener with a built-in LED light, the important thing is that you choose a gift that the bride will love and use.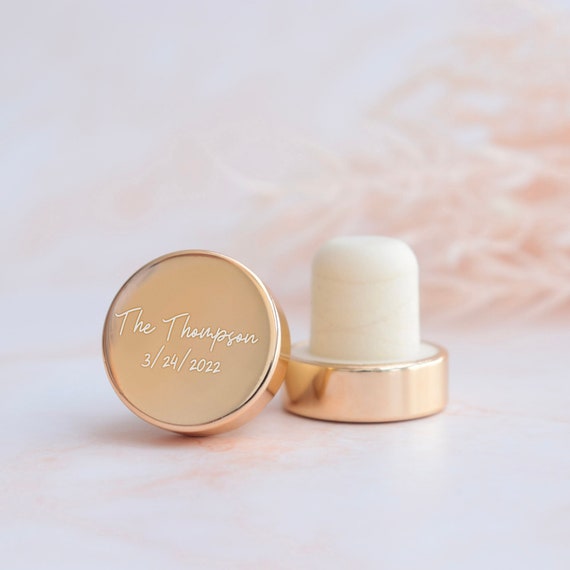 Candles and scented lotions
Unique and thoughtful, candles and scented lotions are a great gift idea.
Candles set the mood and create a romantic, relaxing atmosphere. They can also be used during massages or other body treatments. Scented lotions add an extra touch of luxury, and they can also be used as part of a sensual massage. So if you're looking to throw a bachelorette party that's truly unforgettable, don't forget the candles and scented lotions!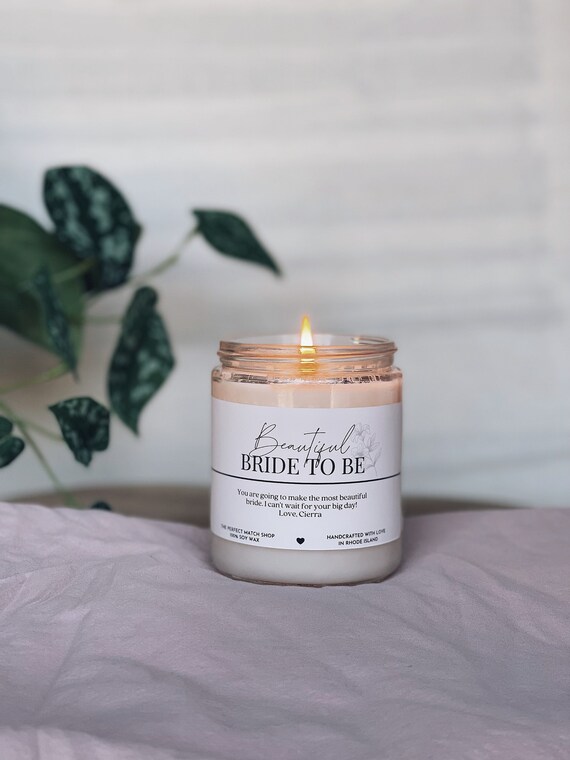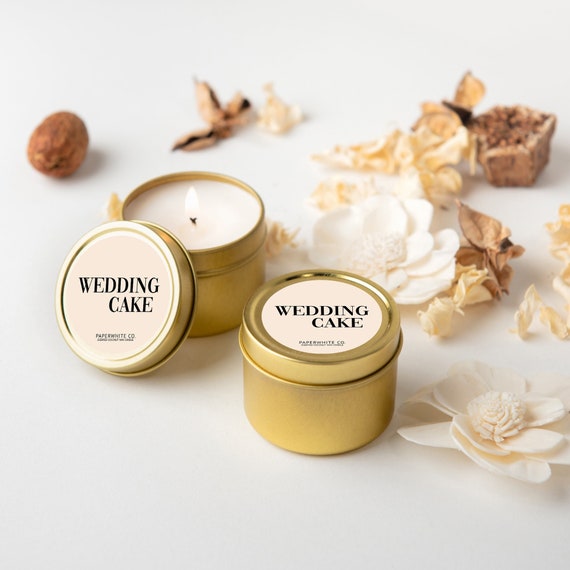 Let's bridal party scented candles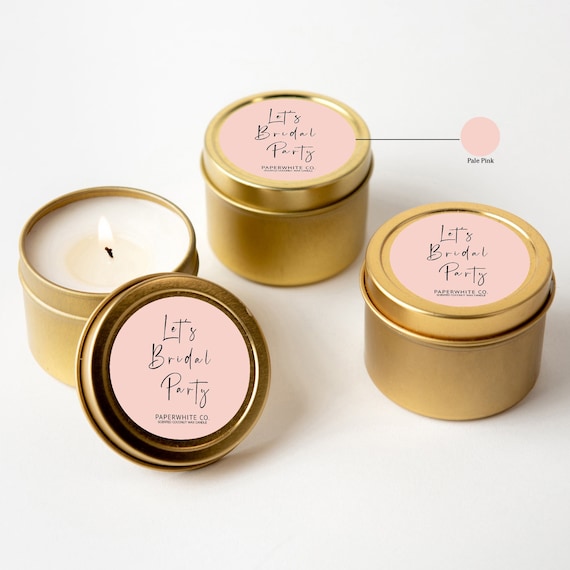 My wedding won't be lit without you candle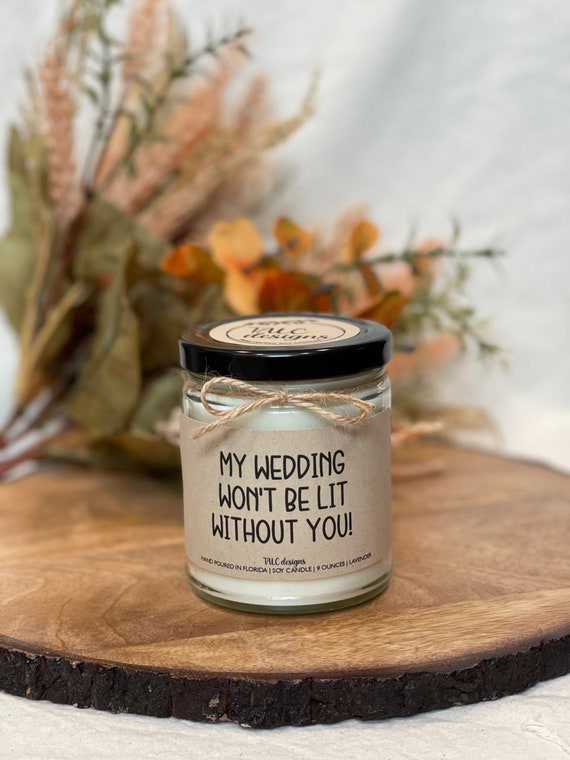 Monogrammed towels
Personalized items like monogrammed towels are great an extra special touch, try monogramming the towels with the bride-to-be's new initials. The bride and her wedding party can use the towels at the party poolside, and they'll be a nice reminder of the special day long after the party is over.
Tip: Incorporate the wedding colors into the towels!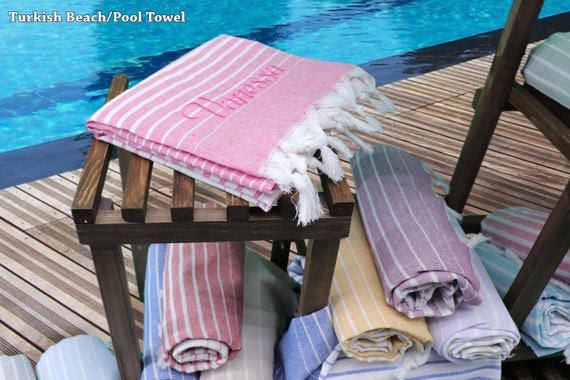 Personalized etched wine glasses
We love the idea of etched wine glasses. They make a stunning and unique memento that is sure to be cherished long after the wedding day.
Instead of getting the name of the bride and groom, look to get a symbol or a few romantic words.
It is always appreciated to think of how the receiver of the glasses will use them.
Tip: Don't get your name engraved on the glasses. Most of the bridal party will not use them. Those would be for you and your parents.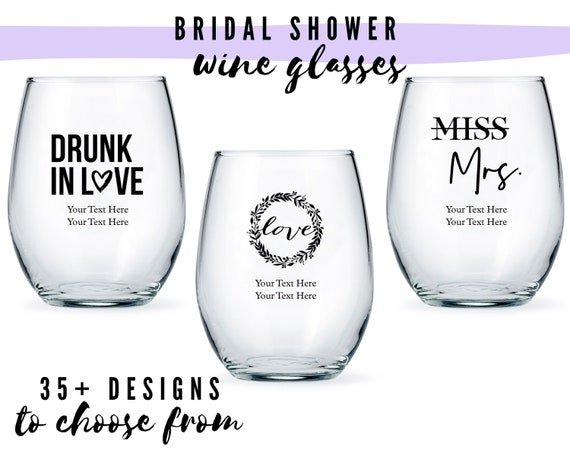 Spa day essentials
Spoil the bridal party with a glamorous gift bag filled with all the essentials for a night of pampering. Gifts like a face mask, bath salts, pajamas and a loofah soap can help the bride relax before the big day.
For the ultimate relaxation experience, consider filling the bags with an eye mask, bath salts, and a loofah.
The eye mask will help the bridal party to relax and get a good night's sleep after a night of partying. Spa bath salts will help them to relax and unwind in the tub, and the loofah will help to exfoliate their skin. A plush robe and cozy slippers are a must! For the ultimate indulgence, add in a gift certificate for a massage or manicure.
With these thoughtful items, the bridal party will be ready to enjoy some relaxation before the wedding.
Bridesmaid robes
Personalized to fit the occasion, these colorful bridesmaid robes come in different colors too!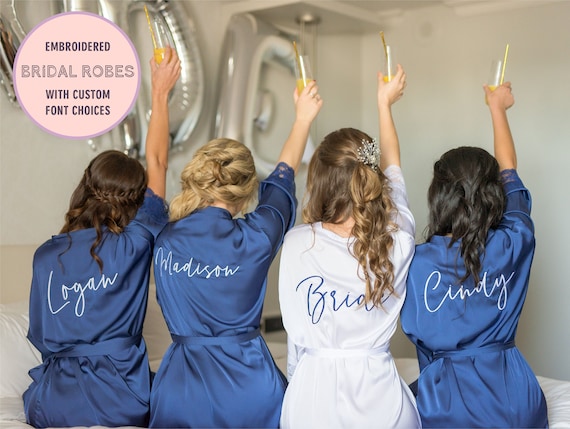 Custom sleep masks
No one wants puffy eyes in the morning. Especially on such a special day. These custom sleep masks make a perfect gift for the ladies in your crew.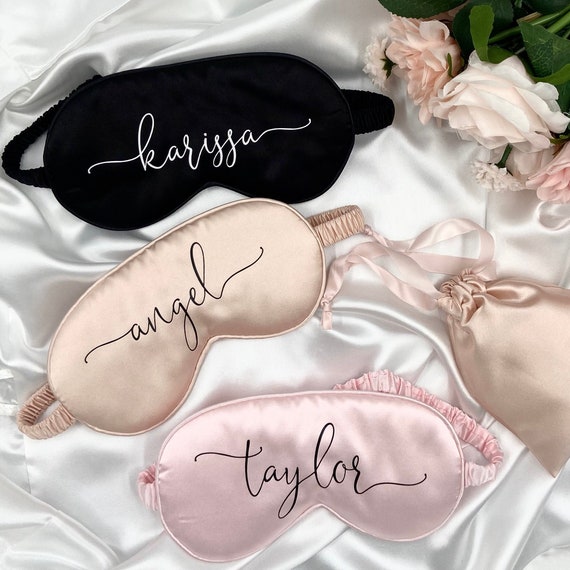 Bridesmaid pajamas
Another wonderful gift, these bridesmaid pajamas can be customized to fit the personality of each member of your bridal party. And perfect for the final night before the big day.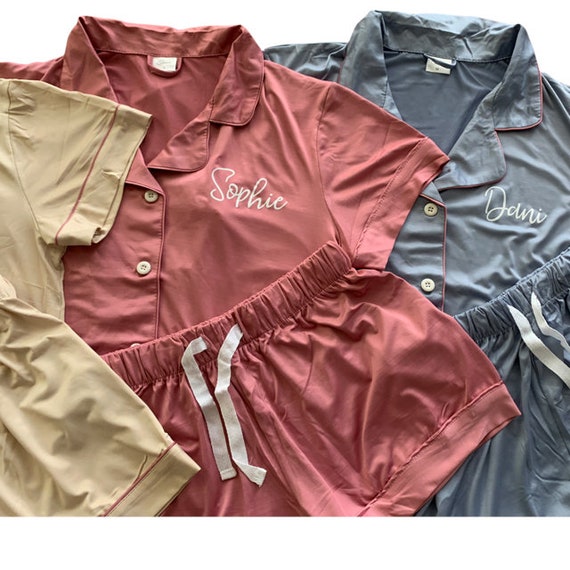 Goat Milk Loofah Soap
Morning shower, exfoliating soap go together like best friends forever.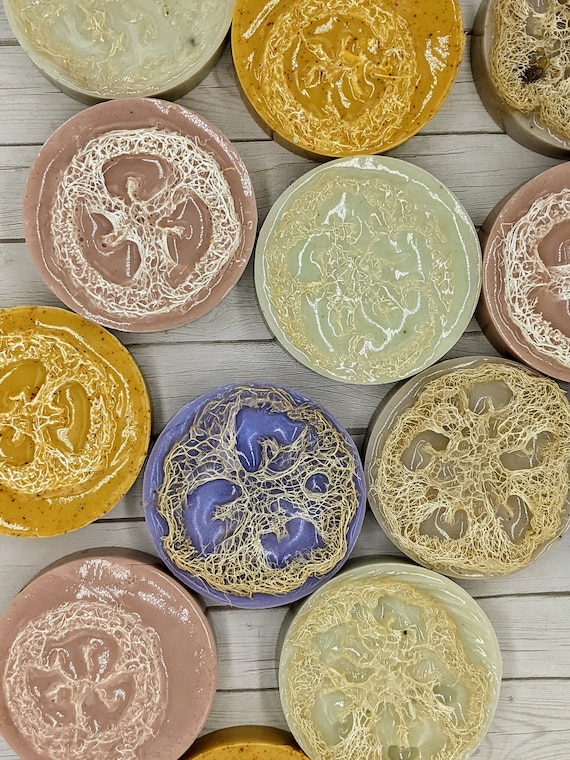 Soft, fluffy, cozy, custom slippers
Monogrammed slippers are a great gift, because they can be used the night before and all day before the wedding.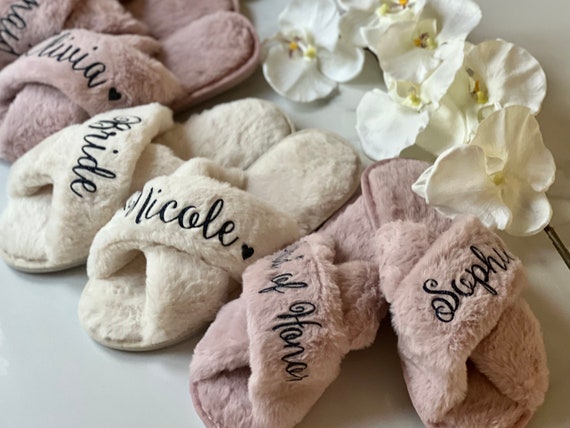 Bath salts
Round out the gift basket with these bath salts.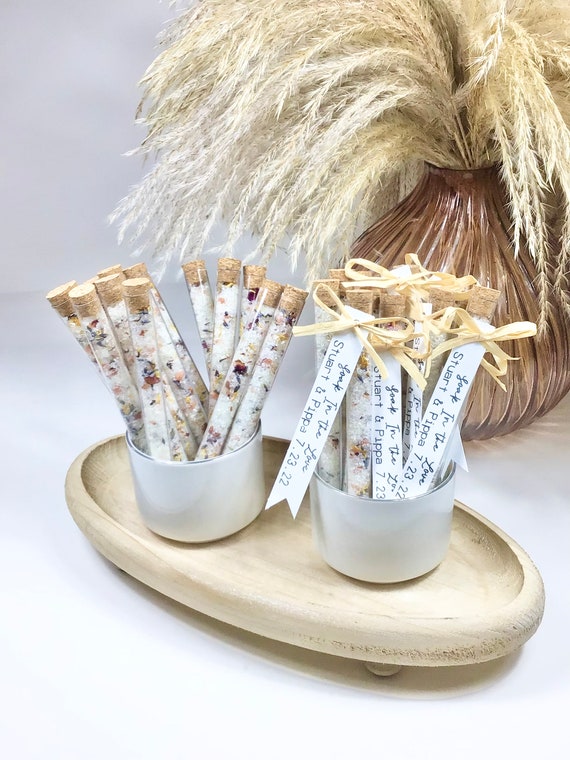 Fun bridal party accessories
Bachelorette party gift bag ideas don't have to be expensive to be fun. A few simple, inexpensive items can make for a great bachelorette party.
For example, feather boas and sunglasses are all fun accessories that can help set the mood for a party.
They can also be used as decorations or favors. If you're looking for something a little more unique, consider adding some personal items to the gift bags.
For instance, you could include a photo of the bride-to-be with a special message, or a copy of her favorite book. Whatever you choose, make sure it's something that will put a smile on everyone's faces.
A festive sash or tiara
A sash or tiara is the perfect way to add a touch of glamour or whimsy the day before the wedding.
With so many different styles to choose from, you're sure to find one that perfectly suits your personality. If you're looking for something classic and elegant, try a satin sash in a subtle shade of ivory.
For a more playful look, go for a brightly colored ribbon sash adorned with sparkling sequins. Or if you really want to make a statement, opt for a bejeweled tiara that sparkles from every angle.
Whichever route you choose, one thing is certain: with a sash or tiara, you're sure to dazzle.
Bachelorette Veil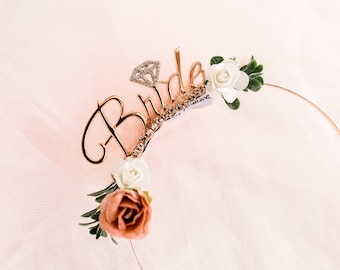 Lace "Bride To Be" sash
This bride to be sash comes in different colors and can be personalized too.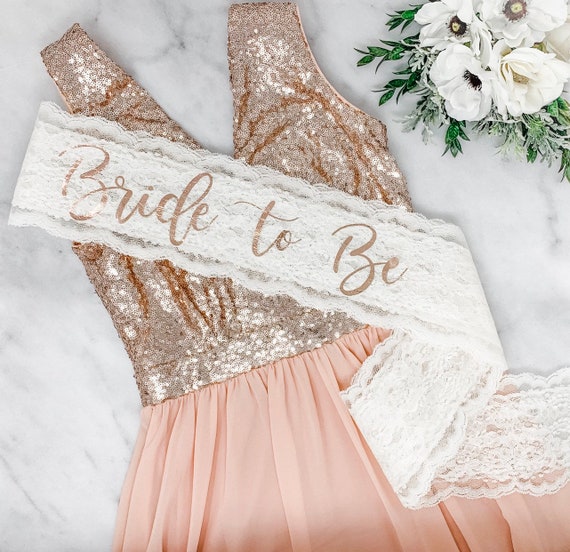 A gift certificate to a local restaurant
The option of a gift certificate to a local restaurant can be used for an evening out on the town, or for drinks and appetizers before the big event.
Whether you're looking for an intimate dinner for two or a night of cocktails and appetizers with friends, a gift certificate assures that everyone will have a good time.
Tickets to a show or comedy club
Tickets to a show or comedy club can be a great way to spend an evening.
Not only do you get to see some of your favorite performers, but you also get to enjoy the company of your friends or family.
And if you're lucky, you might even get to meet the performers after the show. Whether you're looking for a great night out or just a fun way to entertain guests, tickets to a show or comedy club are sure to please.
A charcuterie cheese board for with wine, cheese, and crackers
A charcuterie board wine, cheese, and crackers makes a great gift for any occasion. The wine can be any type that the recipient enjoys, and the cheese can be sourced from a local grocery store or specialty shop.
The crackers should be chosen to complement the cheese, and a variety of sizes and shapes can add visual interest to the basket. To make the gift extra special, include a handwritten note explaining why you chose each item.
For example, you might write that the Merlot pairs well with the sharp cheddar, or that the crackers are made with ancient grains. Whatever you include, a basket filled with wine, cheese, and crackers is sure to please.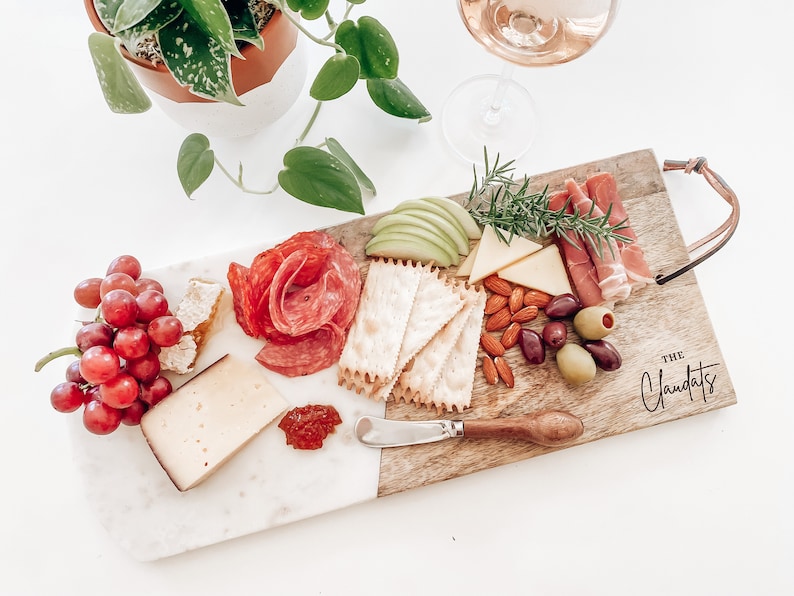 Personalized t-shirts
There's something special about receiving a personalized t-shirt. It shows that the gift-giver took the time to think about you as an individual and chose a gift that they think you'll love.
A personalized item is sure to bring a smile to their face.
The best part is that they can use it every day, which means they'll be reminded of the thoughtfulness of the gesture every time they see it.
Shirts are customizable.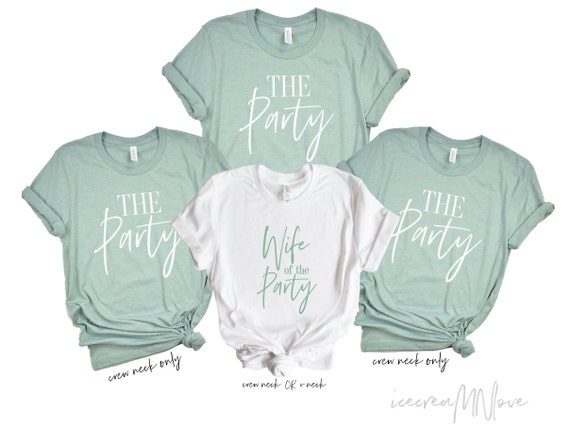 Paint and sip studio
If you're looking for a fun night out with friends, look no further than your local paint and sip studio!
Whether you're an experienced artist or a complete novice, you'll have a blast painting your own masterpiece while sipping on your favorite beverage. And the best part is that you don't have to be a great artist to create something beautiful – just let your creativity flow and see what happens!
If you're not sure where to start, just choose one of the studio's pre-planned designs or ask the staff for advice. Before you know it, you'll be holding up your very own work of art with a big smile on your face.
Gift basket
Looking for a snack basket for your bridal party? A basket filled with her favorite snacks and drinks is always a hit.
A carefully curated gift basket can be a thoughtful and personal way to show your appreciation. When choosing a gift basket, the sky's the limit – you can tailor the contents to suit the recipient's taste, interests, and needs.
For example, you could put together a basket of gourmet food for a foodie or fill it with bath and body products for someone who loves to pamper themselves.
Personalized straw bridal party basket
Choose your favorite things to place in these adorable baskets. Leave them on the bed in each of the members of your bridal party. Stick an invitation to meet you in the lobby at 6pm and enjoy your last night single with your girls!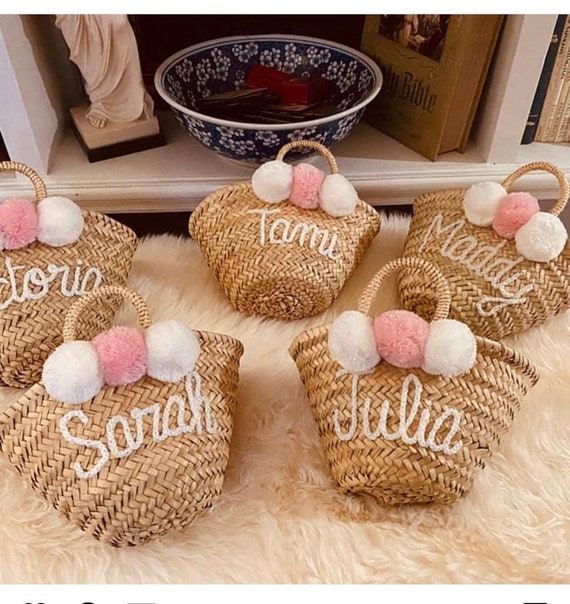 The possibilities are endless!
With so many great options available, you're sure to find the perfect bachelorette party gift.
There's nothing like a bachelorette party to celebrate the bride-to-be's last night of being single! And what better way to commemorate the occasion than with a personalized gift bag for each guest?
Whatever you choose, make sure your bachelorette party gift bags are full of fun and creativity – just like the bride herself!