12 Bridal Shower Brunch Invitations (Breakfast and Brunch)
The big day is coming, just a few last things to check off. These bridal shower brunch invitations are the last on the list.
1. Bridal shower brunch invitations
Give your guests the opportunity to enjoy your company and some delicious treats before your busy wedding day with these custom bridal shower brunch invitations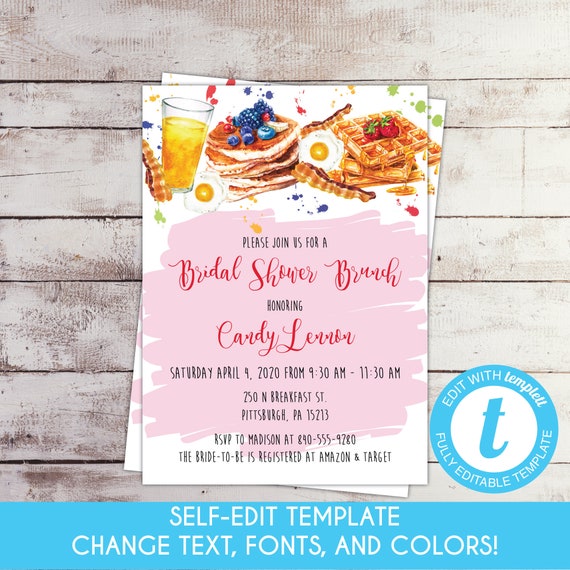 2. Brunch and bubbly watercolor invitation template
Personalized brunch and bubble invitations provide a touch of whimsy with this easy-to-customize to match your theme.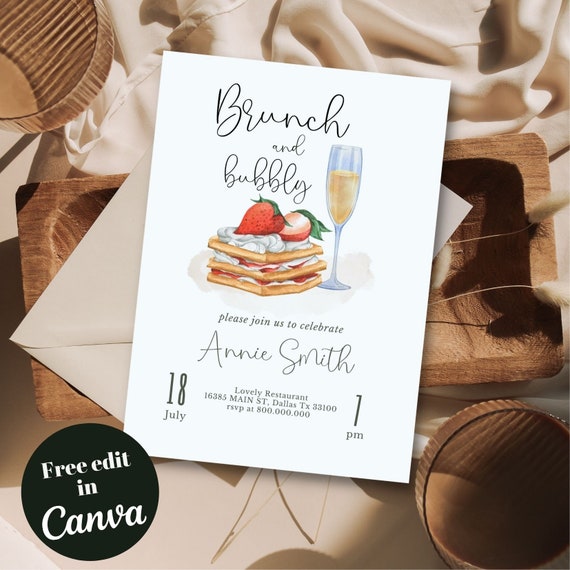 3. Minimal let's brunch invitation
Easy to edit this let's brunch invitation has a modern and minimal feel.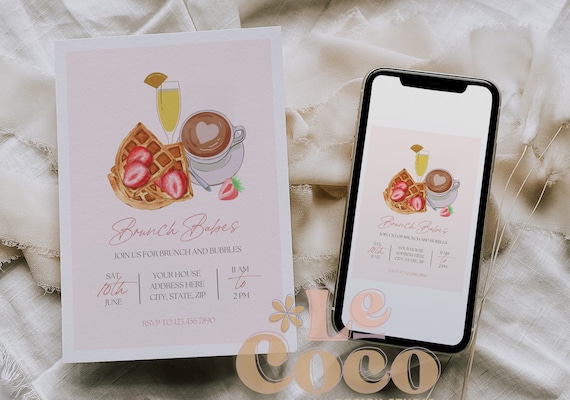 4. Elegant watercolor bridal brunch
Looking for a unique and elegant invitation for your upcoming bridal brunch? This watercolor template is perfect! It's easy to customize with your own text, and the beautiful colors will set the tone for an unforgettable event.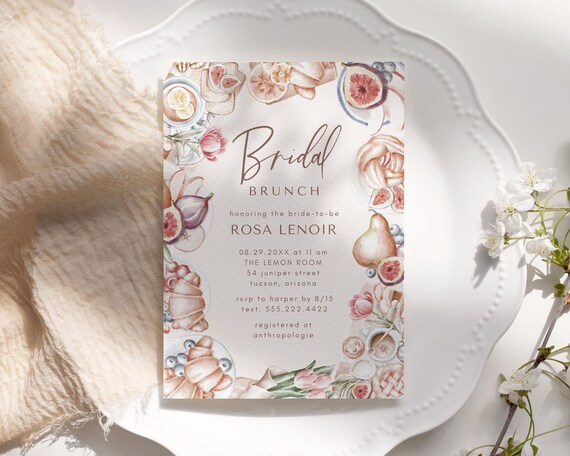 5. Pancake bridal brunch invitation
Hosting a bridal brunch? This pancake-themed invitation will make sure everyone knows about it!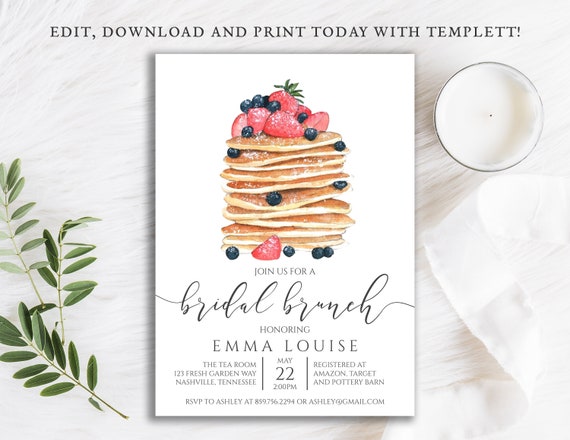 6. Wildflower bridal shower invitation
Planning a rustic or outdoor bridal shower? Send your guests an invitation that will set the tone! This wildflower-themed invite is perfect for any nature lover.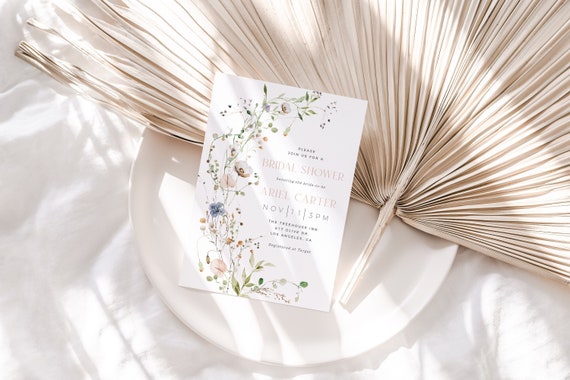 7. Waffle brunch invite
What a way to show your love of all things waffles, with this waffle brunch invitation.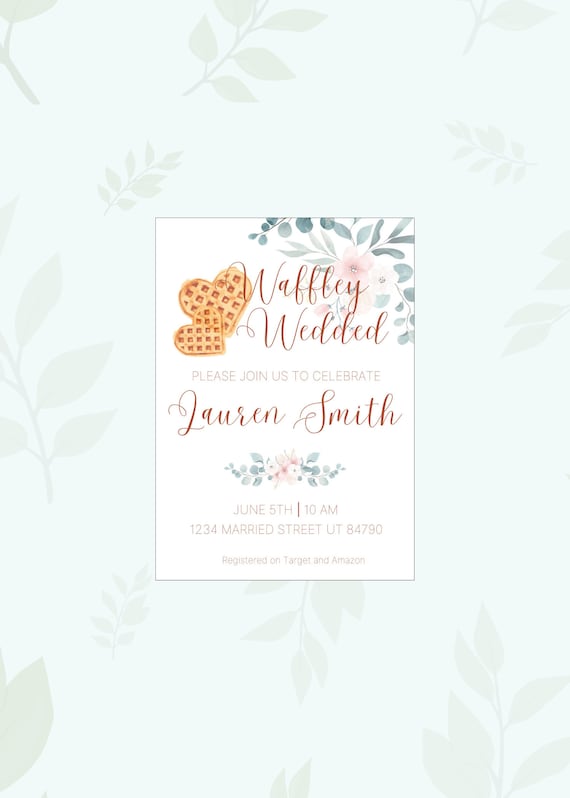 8. Champagne brunch invitation 
Looking for an excuse to celebrate? Why not host a champagne brunch?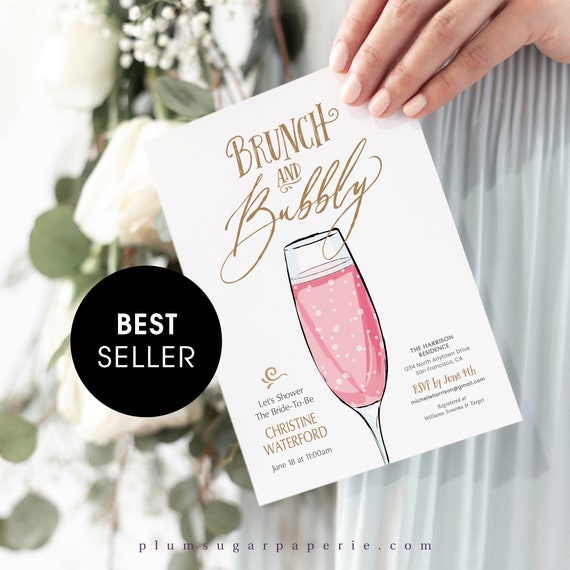 9. Custom classic brunch invite
Absolutley gorgeous! Custom classic brunch invitation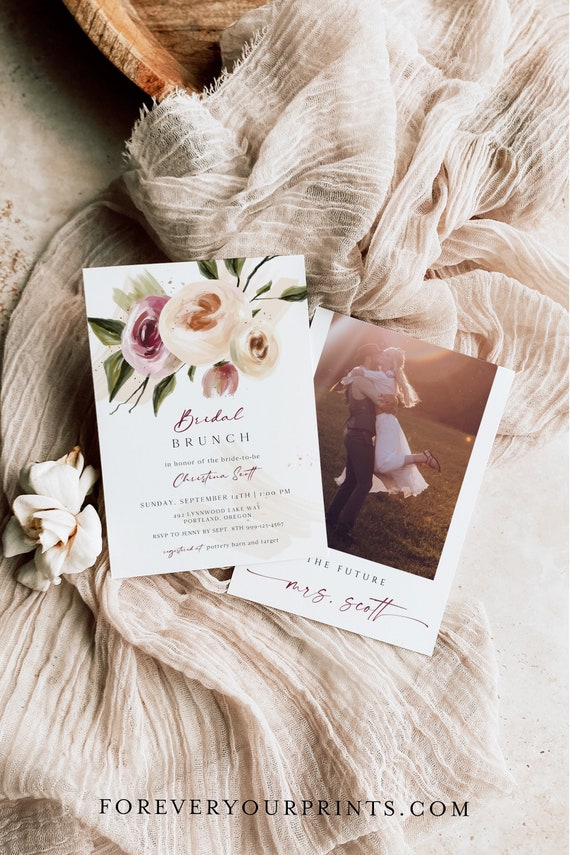 10. Eucalyptus-themed bridal brunch invitation
Rustic eucalyptus leaves and branches provide the perfect natural touch to this elegant bridal brunch invitation.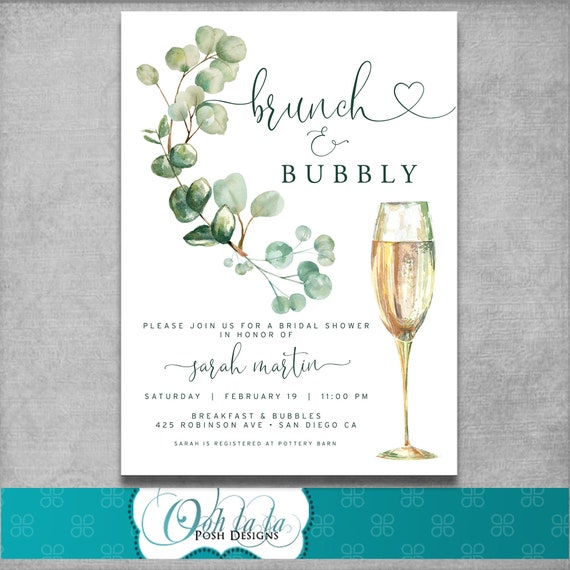 11. Rise and dine brunch invitation
This rise and dine brunch invitations have a more modern feel and are perfect for small brunches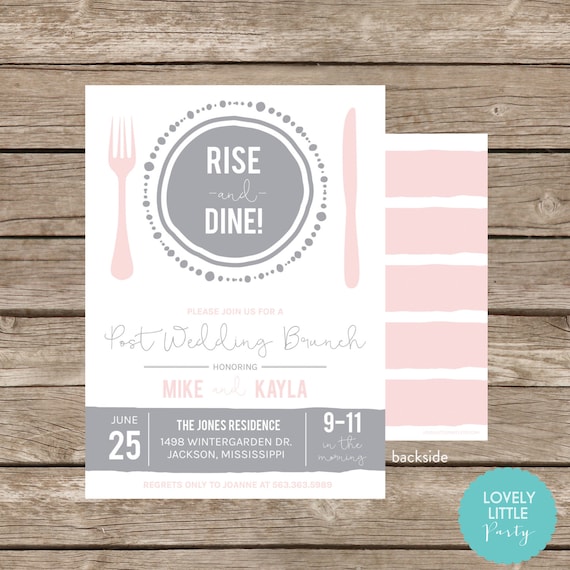 12. Boho Bridal brunch invitation
Elegant script font, and beautiful design these boho brunch invites are filled with pretty floral detail.