11 DIY Halloween Invitations
Some people love Fall and all it has to offer. They even love Halloween more than any other holiday. Well, these Halloween party invitations are for those people! You're our people!
All of these invitations are great for parties, brunches and of course Halloween weddings.
See Also
---
---
1. Halloween Invitations
These Halloween invites are a little bit whimsy and perfect for cocktail parties and brunches.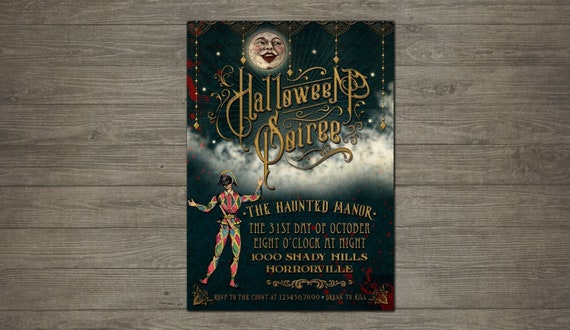 2. Halloween Cocktail Party Invitation
Trick or Treat, these invites are versatile and can be used for Halloween birthday invitations or as a Halloween cocktail party invitation. Send via snail mail or text, your choice.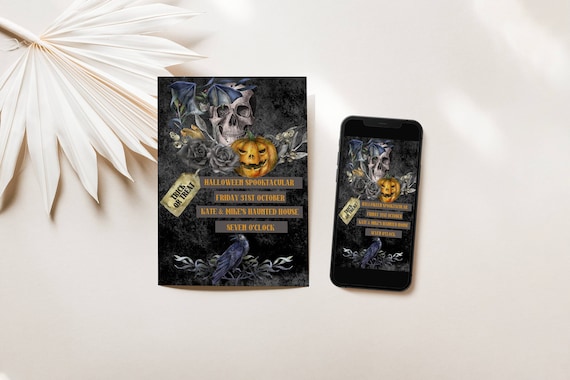 3. Adult Halloween Party Invitations
These digital and printable Halloween party templates are editable invites.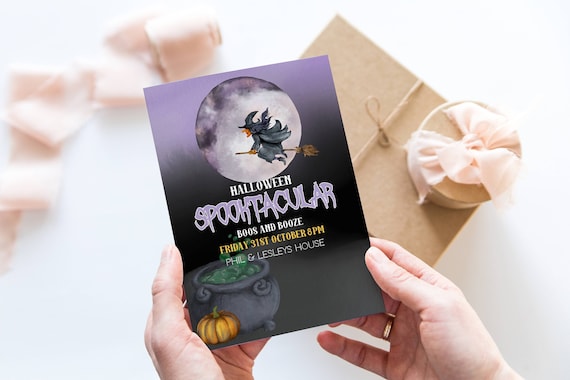 4. E-vite Halloween invitations
These spooky evite Halloween invites are just right. Not scary but not for kids either.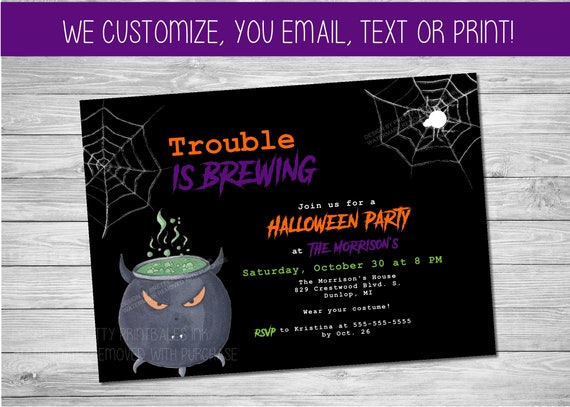 5. Pumpkin Halloween party invitations
These instant download Halloween pumpkin invitations are ready in no time. Just edit and print.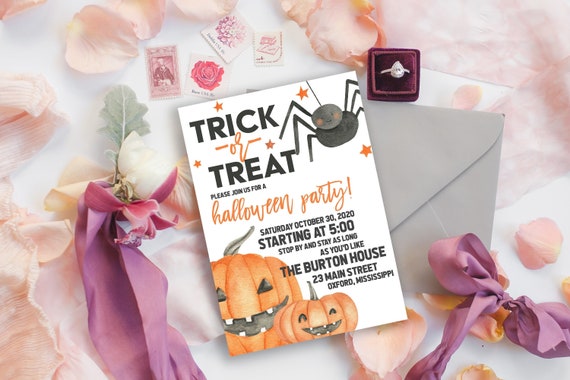 6. Spider Web Invitations
Not sure what in the orb weaver is going on here, but this Halloween invites with spider webs are giving us all the arachnophobia vibes.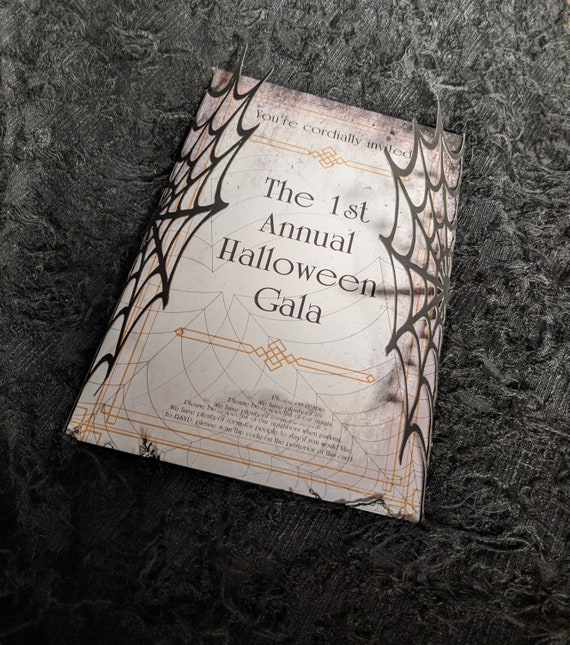 7. Costume and cocktails Halloween party invite
Before the witching hour, you must send out the instructions to the secret passage with these costumes and cocktails Halloween party invitations. Make sure everyone comes dressed to impress.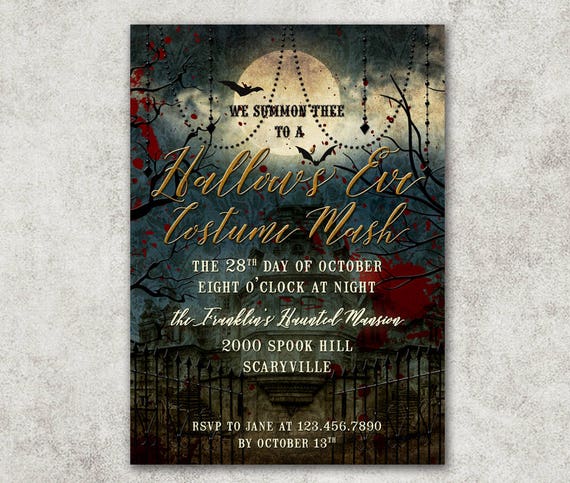 8. Graveyard Halloween Party Invitations
Calling all the monsters! These DIY moon and graveyard Halloween invites go great for a grown-up party without the kids.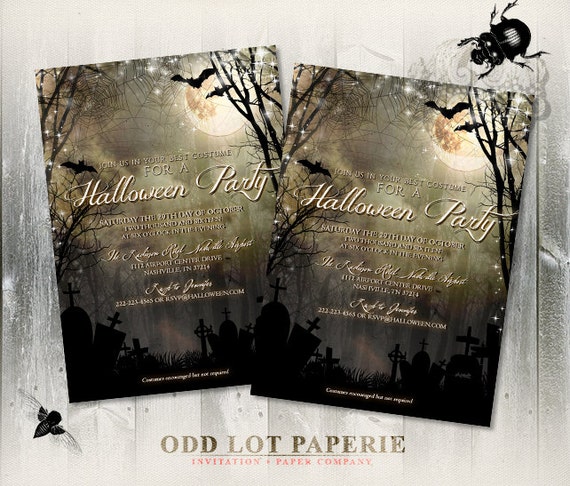 9. DIY Facebook Halloween invitations
Want to keep the party social? Grab these Halloween invites to post on Facebook
10. Halloween Costume Party Invitation
10. Halloween Costume Party Invitation Template, Haunted House Halloween Invite, Halloween Invitation, Halloween Party, Printable, Templett, DIY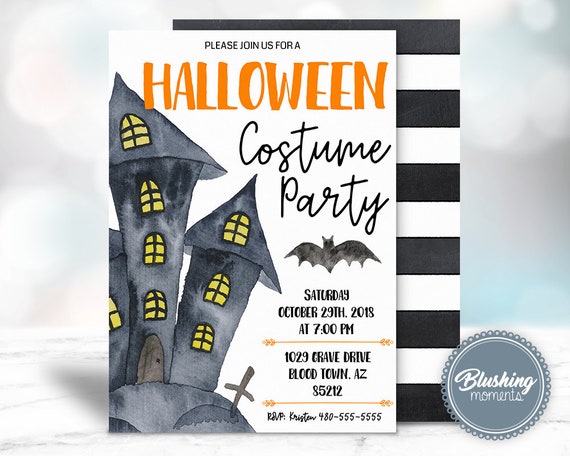 11. Halloween ghost invitations
These ghastly ghost invitations would be perfect for any Halloween-themed party