17 Wedding Glasses Ideas To Toast To A New Life
Are you looking for something classic, traditional or unique to toast to at your wedding? Check out these wedding glasses ideas for unique glasses to mark the occasion.
You'll use it during your wedding toast and on each anniversary.
There are so many different options when it comes to wedding glasses, from champagne flutes to wine goblets. You can find the perfect set of glasses to match your style and personality.
Plus, they make a great addition to your home décor after the big day is over. So take a look at some of our favorite ideas for wedding glasses and get started on your planning today!
See Also
---
---
Add a special touch by choosing different bride and groom with these wedding glasses ideas
Bride and groom glasses are a must-have for any wedding. Not only do they add a touch of class to the event, but they also help to commemorate the special day.
There are many different styles of bride and groom glasses available, so it is important to choose a set that will complement the overall look of the wedding.
Bride and groom crystals wedding glasses
Crystal champagne flute and been glass adorned in crystals is the perfect way to come together on your big day.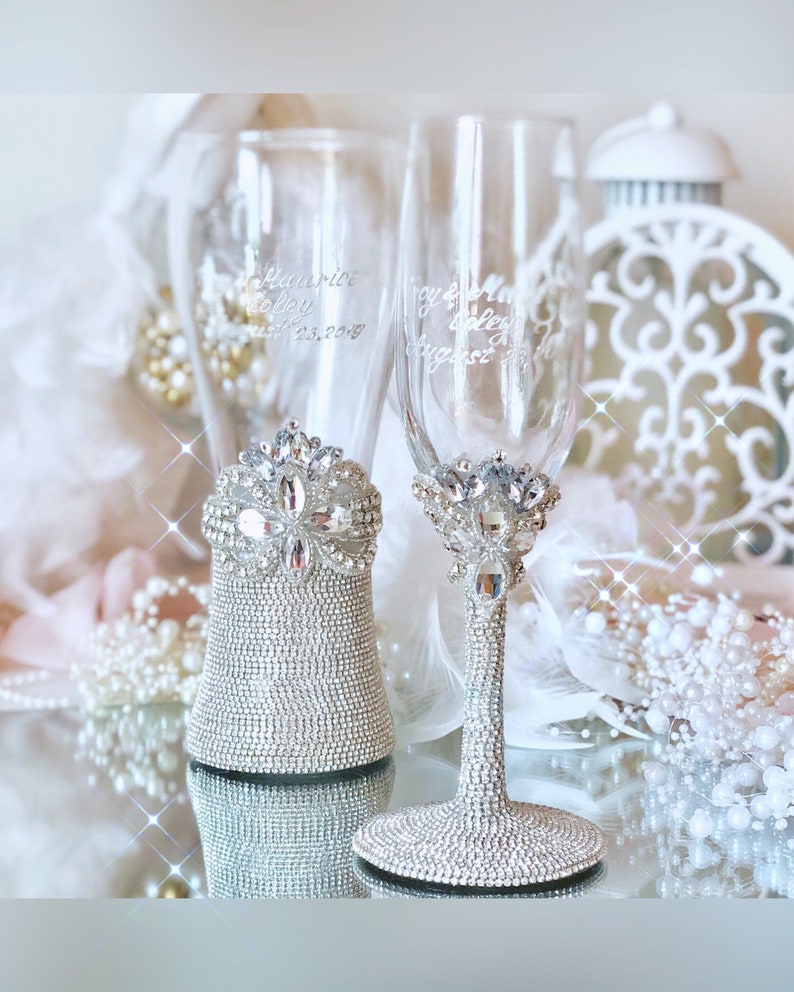 Hand painted bride and groom champagne flutes
These hand painted bride and groom flutes come in several colors and can be customized to fit your bride and groom personalities.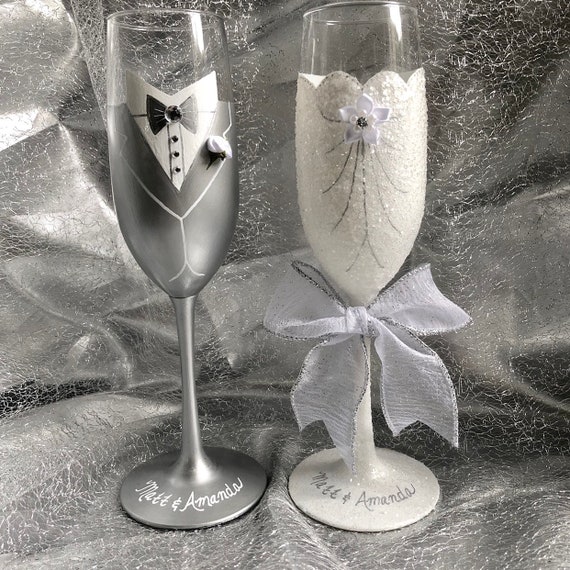 Red roses wedding glasses
These red rose glasses wedding glasses make a perfect pair.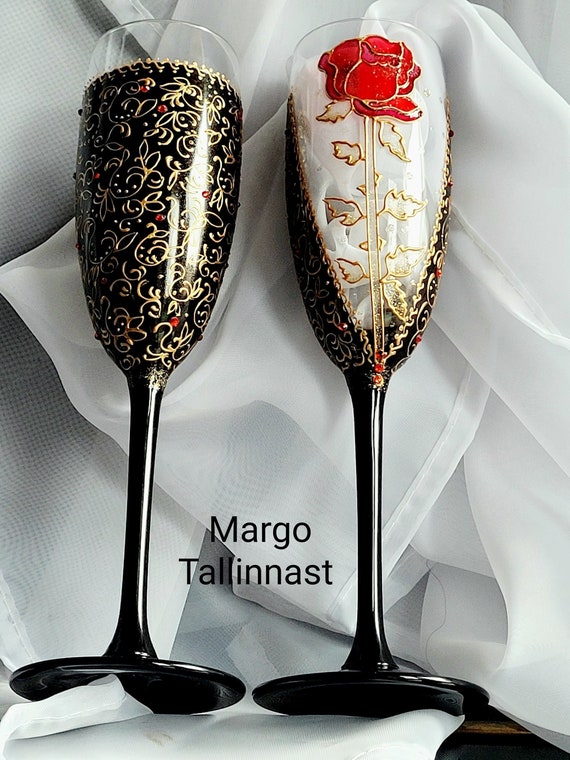 Bride groom wedding flutes
Pearls and pink with tuxedo champagne wedding flutes.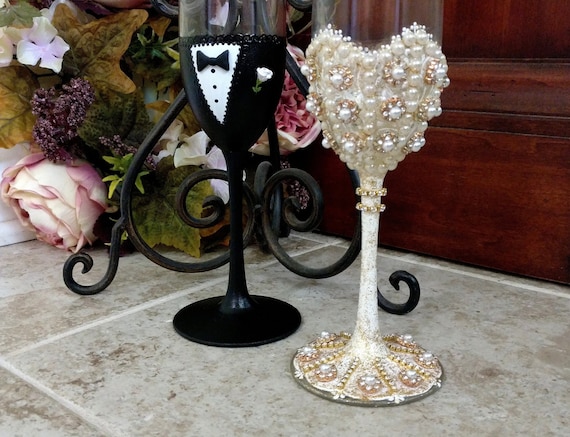 Choose glasses that will be memorable and unique, like those with a vintage look or unusual shape
If you're looking for wedding glasses that will really stand out, forget about the traditional champagne glasses and go for something that fits your personality and style.
Rustic wedding glasses
Farmhouse rustic wedding glasses that can be personalized with your name and date.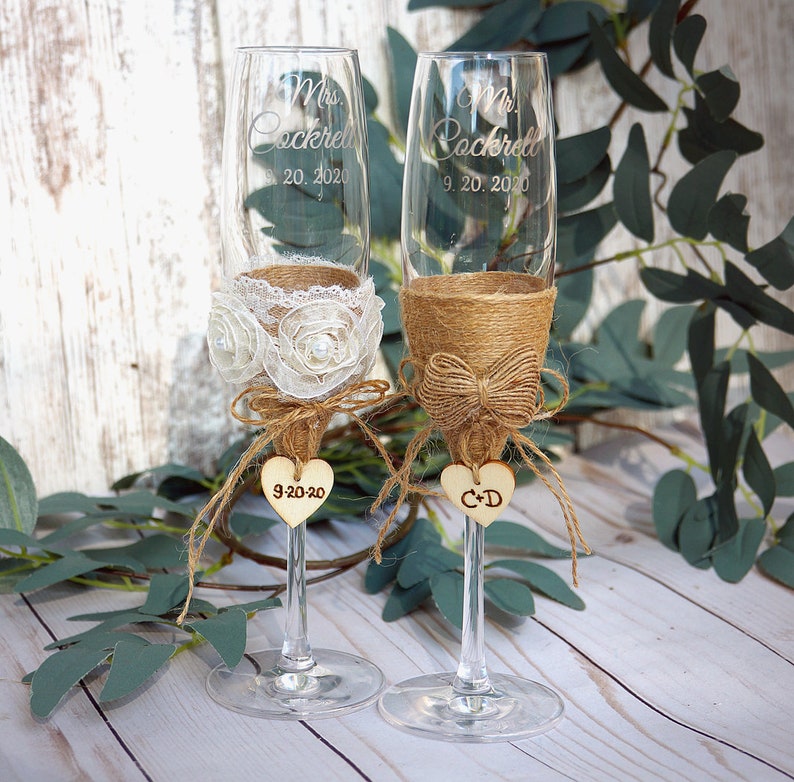 Boho wedding glasses with macrame
You can see these macrame boho wedding glasses in your China hutch, right?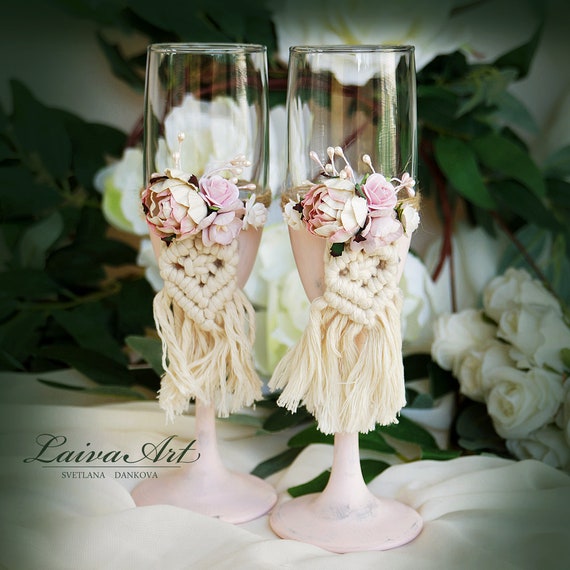 Get creative with the design on your glasses – from simple monograms to intricate designs
There's no doubt that wedding glasses are a must-have for any bride-to-be. But what if you want to add a little bit of personality to your glasses?
Luckily, there are plenty of ways to get creative with the design on your wedding glasses.
From simple monograms and engravings to intricate designs, there are plenty of options to choose from. And if you're really looking to stand out, you can even have your glasses custom-made. So go ahead and let your personality shine through on your big day!
Gold or silver personalized wedding glasses for toasting
These toasting champagne flutes are a play on the traditional and are great for decoration at your wedding.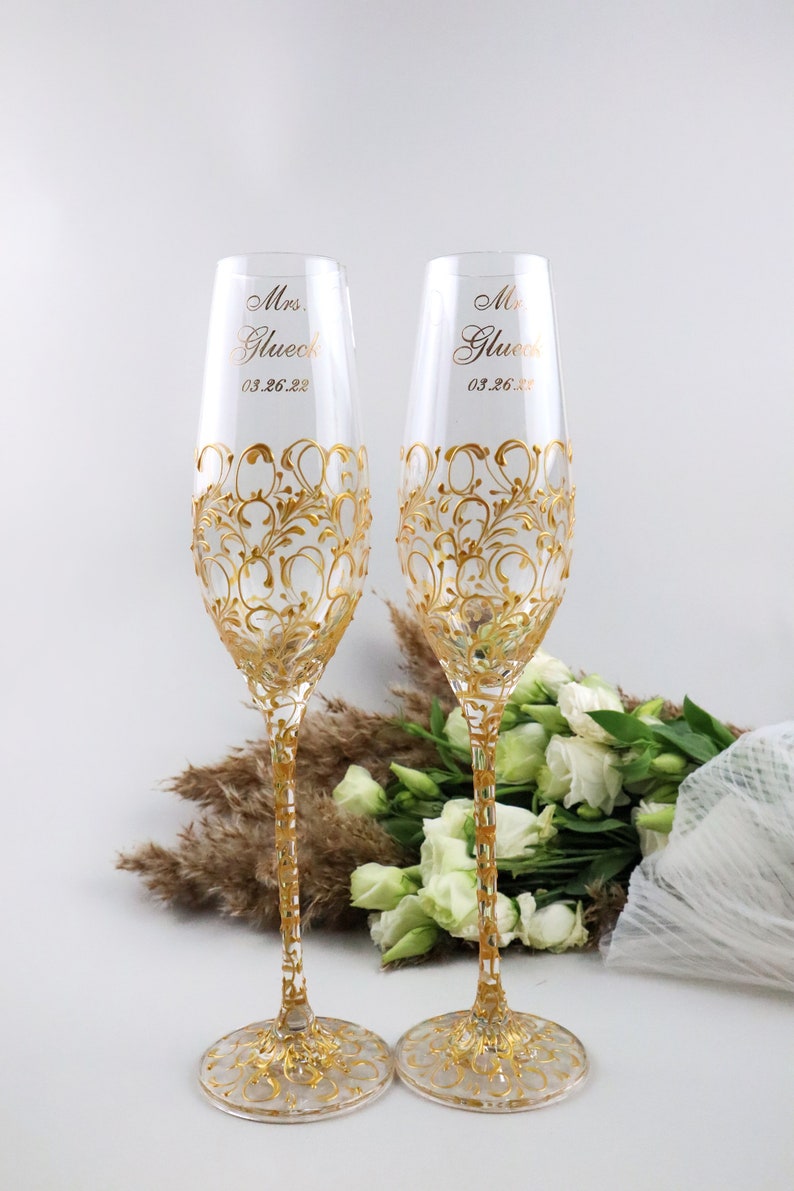 Wedding glassware that is dainty and elegant
Looking for the right touch of femineity. These decorated wedding glasses are the perfect fit.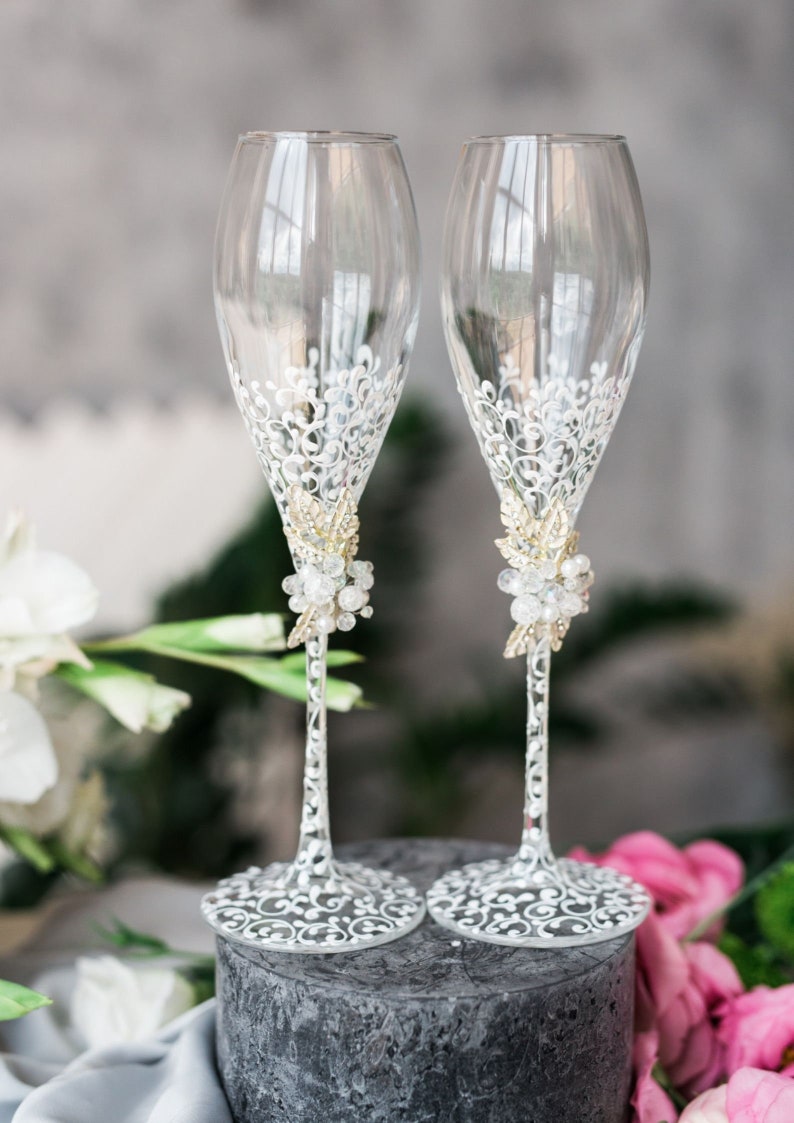 Bride wedding glasses
Oh and groom. These bride wedding glasses will look great in photos and give a classic feel.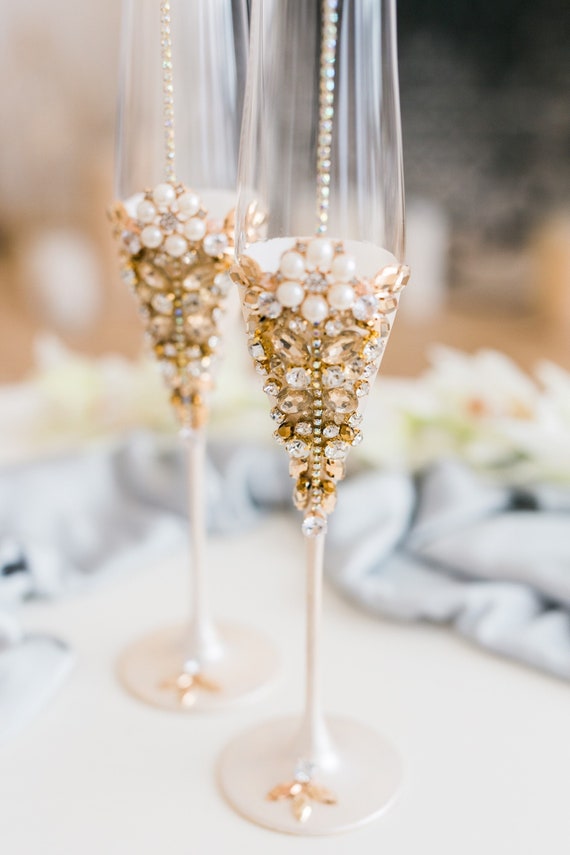 Bubbly wedding glasses
Bubbly looking wedding glasses would go great with a mermaid, unicorn, wedding.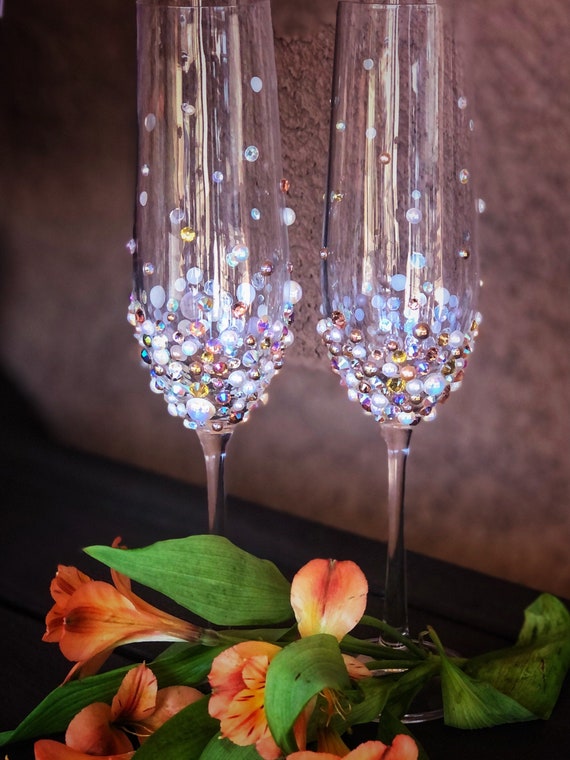 Bride and groom painted wine glasses
Painted wine glasses can be customized to fit your wedding theme.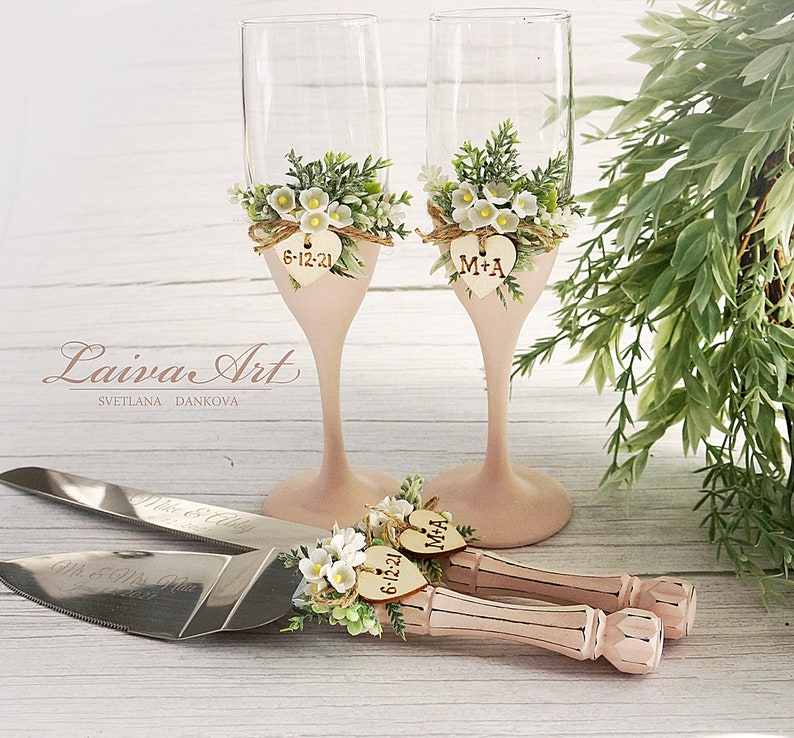 Wine glass engraved tree branches
Wine glasses for weddings can be anything that you set your imagination to. And these engraved tree branches are good for a day or night wedding.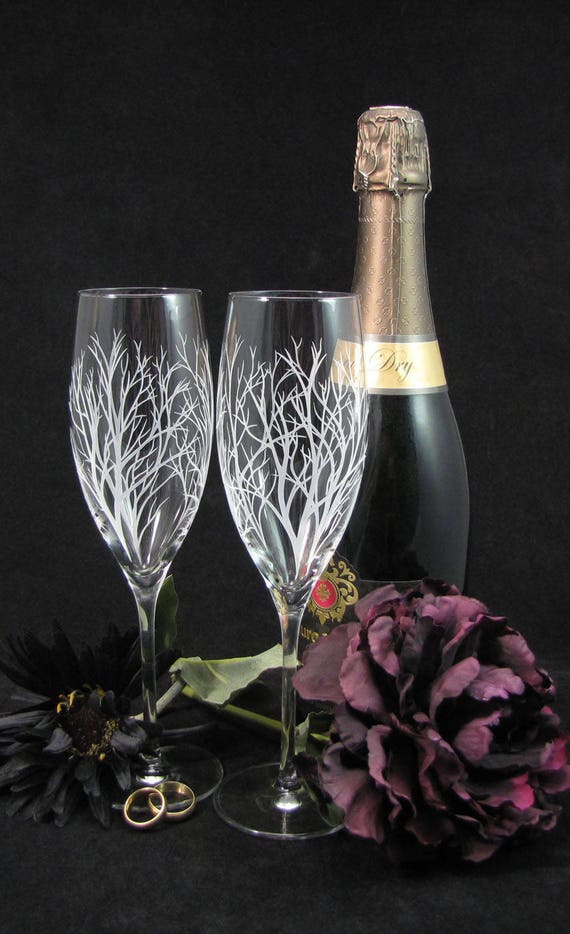 Bride and groom toasting glasses
Toasting the beginning of a life together, wedding photos is what these bride and groom flutes say.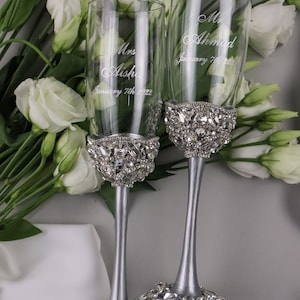 The new traditions
Wedding beer glasses
Say I do and toast with these personalized craft beer glasses.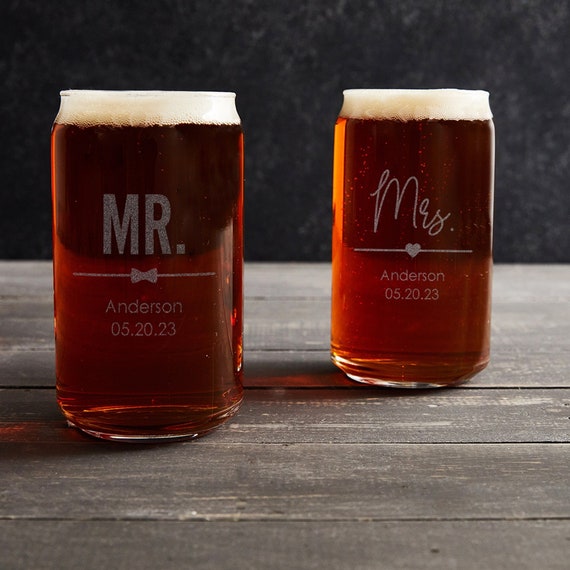 Wedding mason jar glasses
Farmhouse, backyard and casual weddings — these mason jar wedding glasses will fit right in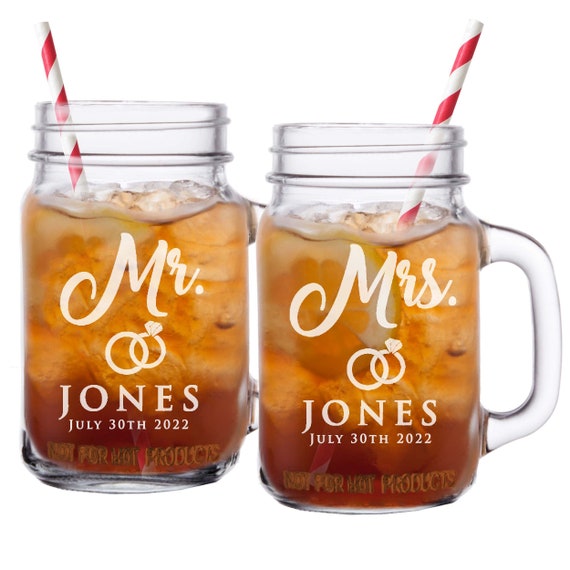 Wedding reception glasses
Put the happy couple on these toasting reception glasses.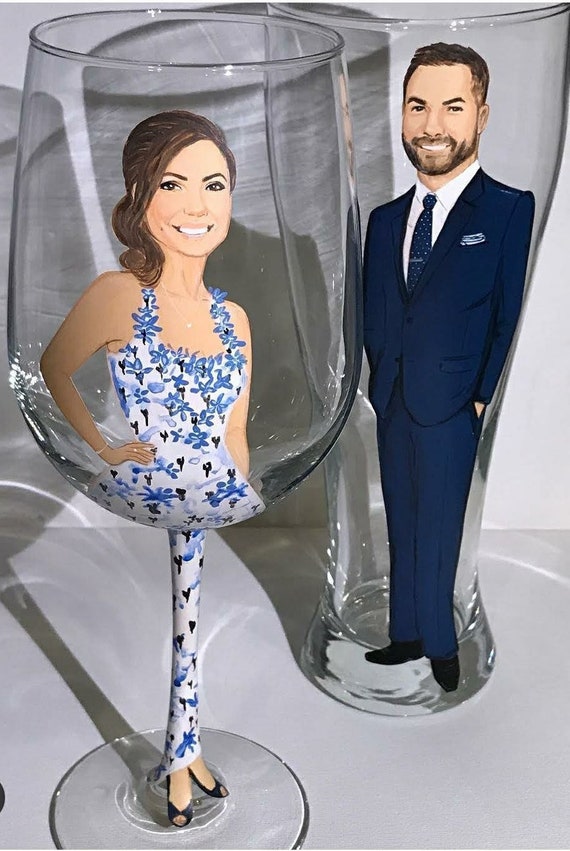 Funny wedding shot glasses
Toast in these wedding shot glasses and they can be the liquid courage to get you on the dance floor.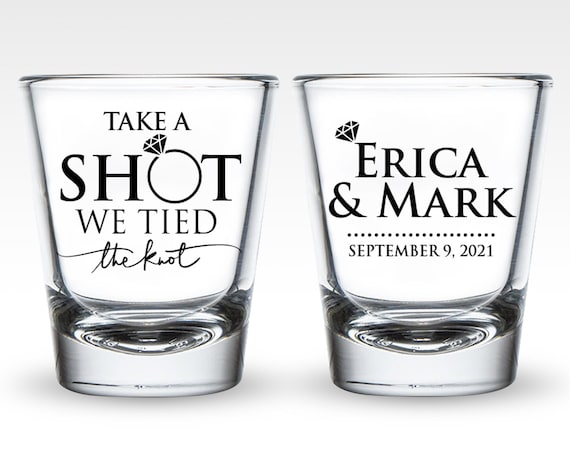 Craft engraved beer glasses
Custom engraved beer glasses for the crafter in you.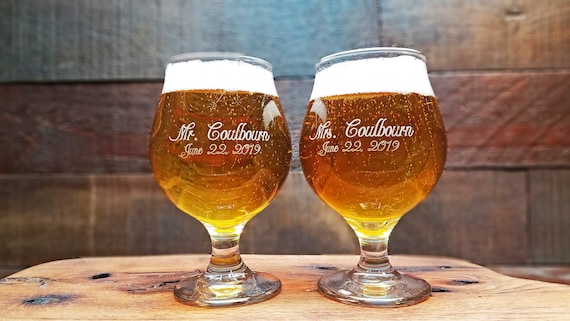 Wedding glasses are a beautiful way to commemorate your big day. Not only will they serve as a reminder of the vows you made. If you're looking for something unique and special to remember your wedding day by check out the links above. Cheers!